Sunday Wrap-Up: Michigan wins big
February 3, 2014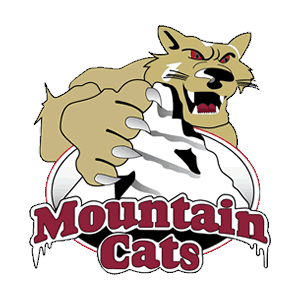 Topeka Capitals 6 @ Dallas Jr. Stars 3 - Topeka took the last game in the weekend series against Dallas in a lopsided fashion; 45 shots on goal for Topeka and only 21 for Dallas resulting in a 6-3 Topeka victory. Five separate players scored the six Topeka goals. Connor Nichols had two goals, while Kole Hudson, Trenton Faber, Jaydn Munnelly, and Dante Juris scored one goal each. The three Dallas goals came from Cam Choate, Blake McIntyre, and Collin South. Boxscore.
Metro Jets 5 @ Michigan Mountain Cats 9 - Michigan took a 9-5 win over Metro in the Sunday afternoon game. Michigan's nine goals came from six different goal scorers. Zach Collins had a big night for Michigan with 4 goals and 2 assists. Chris Hubbard, Daniel Bachynsky, Shawn Cornock, Kade Morrison, and Max Vance all scored one goal for Michigan. The five Metro goals came from Cooper McLean, TJ Krajewski, Kyle Downey, and two goals from Kyle Shreve. Boxscore.
Cleveland Jr. Lumberjacks 2 @ Cincinnati Swords 3 - The scoring began in the 2nd period with a pair of goals from Cleveland's Jared Johnson. Going into the 3rd period Cleveland held a 2-0 lead. Cincinnati started to come back with a goal from Nikira Korotkov and Hunter Schneider tying the game up at 2-2 with a little over 6 minutes left in regulation. Hunter Schneider struck again with his second goal of the night with just :22 seconds remaining in the 3rd period to complete the comeback win for Cincinnati. Boxscore.
Peoria Mustangs 4 @ St. Louis Jr. Blues 3 - Despite being out-shot by St. Louis 63 to 36, Peoria held on to get the win thanks to goaltender Marc Hayton's 60 saves and the four goals scored by Andrew Scofield, Thomas Kolaz, and the two 3rd period goals that completed their comeback from Sam Turner and Austin Ziakas. The trio of goals from St. Louis were scored by Adam Roeder, Mike Lozano, and Andrew McGlynn. Boxscore.