NA3HL Flow of the Month winner for January announced
February 3, 2014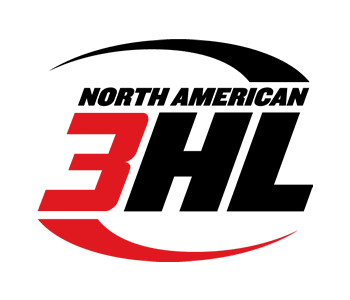 With a new year comes a new attention to flow. By now the hockey season is at least four months old and on the horizon is the best time of the hockey season for flow… the playoffs. With only one month to go in the regular season, players should have some great flow going by now and January's winners are a testament to that.
So without further delay, the North American 3 Hockey League (NA3HL) announced its Gongshow Flow of the Month winner for January. January's award goes to NA3HL and Twin City Steel forward Cory Johnson.
Johnson, 18, is in his first season in the NA3HL with the Steel. In 34 games this season, he has registered three points as the Steel have clinched a playoff spot in the West Division. Johnson is one of those role players on the team that everyone refers to as a 'grinder.' Someone who does the dirty work in the corners or who is asked to shutdown the opponents top line.
Part of that grinder role is having a haircut to match, and the native of Edwardsville, Illinois comes through with flying colors. Johnson has a good, old-fashioned mullet. Best of the all, it has been this way the entire season. His hair is simple and dark on the top, but then his flow goes to the next level in the back as it extends outward. Some hockey players like a curly mullet or a whispy mullet, but Johnson's has a blue collar look to it as he has just left it alone to follow its own course. It truly defines the term hockey hair.
Gongshow is the exclusive sponsor of the Flow of the Month promotion exclusively on the NA3HL and Gongshow Twitter sites @NA3HL and @GONGSHOWGEAR. Fans and players alike are encouraged to submit photos of their best 'hockey hair' or 'flow' via Twitter by the end of every month during the regular season.
To enter the contest for the month of February, submit your best #FlowoftheMonth pictures by February 28th to @NA3HL and @GONGSHOWGEAR. Winners will be selected on March 1st and will receive a Gongshow Gear hat.
Gongshow Gear Inc. (Gongshow) is the Official Lifestyle Hockey Apparel of the NAHL and NA3HL. Gongshow is recognized as the hockey good industry's premier manufacturer of innovative, high quality, fashionable and trend setting clothing apparel for hockey athletes of all ages and abilities.