Pair of Bulls get calls to NAHL
February 3, 2014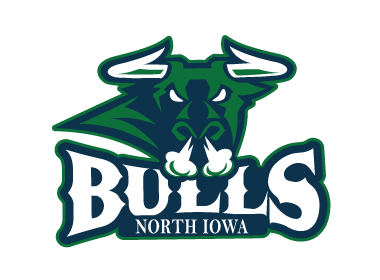 A pair of North Iowa Bulls players were called up by NAHL teams this past weekend.
Joe Kleven recently acquired from the Minnesota Magicians was back in action with them on their road trip to Springfield to play the Jr. Blues. Kleven has played two games with the Bulls recording 1 assist and is +5.
On Saturday, February 1st, Ian Penvose made the 90 minute drive to Austin, Minnesota to play for the Bruins against the Bismarck Bobcats. Penvose has 19 points in 32 games with the Bulls and is +15.
"We are fortunate to have NAHL teams close to us that utilize our players when the need arises and we are happy to accommodate these situations," said Bulls head coach Todd Sanden.
Penvose commented that it was a great experience for him to play with the Bruins and he enjoyed being in an NAHL game.