Friday Finals: North Stars edge Flying Aces
February 8, 2014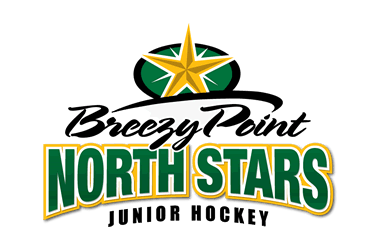 Battle Creek Revolution 1 @ Chicago Jr. Bulldogs 4 - Chicago wins against Battle Creek in a lopsided fashion, Chicago had 71 shots on goal and Battle Creek had only 26 resulting in the 4-4 Chicago win. The four Chicago goals came from Kyle Pierce, Vince Bartkowiak, Luke Morin, and Christopher Wachal. The lone Battle Creek goal came from Alex Olsen. Boxscore.
Sugar Land Imperials 3 @ Dallas Jr. Stars 5 - Dallas edges out the win against Sugar Land with a 5-3 win. Dallas's five goals came from four different players; Blake McIntyre had two goals on the night, Jake Gevaart, Stephen Smith, and Brandon Salisbury had one goal each for Dallas. The trio of Sugar Land goals came from the hands of Aksel Campbell who had two goals and Matthew Winkle who had one. Boxscore.

Toledo Cherokee 3 @ Cleveland Jr. Lumberjacks 5 - The five Cleveland goals came from five different players in the win against Toledo. Stefan Horgan, Tyler Dalton, Matt Wipper, Jared Johnson, and Nick Balavich all scored one goal apiece. Toledo's three goals came from David Bogard scored two with Xavier Sudlow with one. Boxscore.

Breezy Point North Stars 2 @ Minnesota Flying Aces 1 (OT) - The first goal of the game didn't come until the late 2nd period by Minnesota scored by Bradee Thompson. Breezy point responded in the early 3rd period with a goal from Joe Laskero. The game stayed tied up at 1-1 at the end of regulation sending the game into overtime where Breezy Point scored a goal from Crosby Steen completing the comeback win. Boxscore.

Twin City Steel 4 @ Alexandria Blizzard 5 - Alexandria held out against Twin City winning 5-4. Five different players scored for Alexandria; Joe Anderson, Danny Pelzer, Tom Schmidt, Bo Granseth, and Nate Mettenburg all scored. The fours Twin City goals came from Mathias Ahman with two goals of his own, and Ben Ihrie and Jace Childs both scored one goal each. Boxscore.