Sunday Wrap-Up: Whalers pick up big sweep
February 10, 2014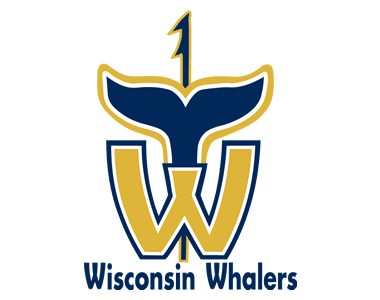 North Iowa Bulls 10 @ St. Louis Jr. Blues 1 - North Iowa gets their 10th win in a row on the road against St. Louis scoring ten goals from nine different players. Ron Lindgren, Richie Marenis, Austin Jackson, Logan Murphy, Cameron Brown, Conor Jonasson, Tim Santopoalo, Wesley Iverson all scored one goal each, and Matt Kroska scored two goals for North Iowa. The lone St. Louis goal came from Mike Lozano. Boxscore.
Cincinnati Swords 4 @ Chicago Jr. Bulldogs 3 - Cincinnati edges out the win against Chicago by a margin of 4-3. Kevin Grogory, Tanner Bennet, Hunter Schneider, and Nikita Korotkov scoring the late 3rd period goal winning the game for Cincinnati. The trio of Chicago goals came from Matt Blaszkiewicz, and two goals from Luke Morin. Boxscore.
Wisconsin Whalers 4 @ Peoria Mustangs 2 - Wisconsin gets the 4-2 road win over Peoria with goals from Easton Helbert, Zack Johnson, and two goals coming from Ryan Martin. The pair of goals from Peoria were scored by Blake Ortman and Nathan Chasteen. Boxscore.
Metro Jets 2 @ Cleveland Jr. Lumberjacks 4 - Brendan Logan and Nick Balavich each scored one goal, and two Matt Wipper goals helped Cleveland get the win over Metro. The two Metro goals came from Kyle Downey and from Kyle Shreve in the loss to Cleveland. Boxscore.
Pittsburgh Vengeance 6 @ Toledo Cherokee 2 - Pittsburgh wins big over Toledo with goals coming from Thomas Leistner, Sami Pokka, Cody Black, Tom Diffendal, Michael Straub, and Chris McCambridge. Two goals came from Tyler Zalecki for Toledo. Boxscore.