Friday Finals: Bulls move closer to West title
February 15, 2014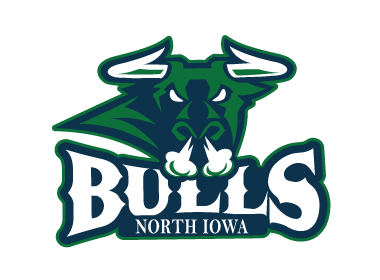 Minnesota Flying Aces 1 @ North Iowa Bulls 14 - This is North Iowa's 11th win in a row with a 14-1 rout of Minnesota. Nine different players scored North Iowa's 14 goals. Wesley Iverson, Tim Santopoalo, Logan Murphy, Zach Jones, and Joe Kleven all scored one goal each. Ian Penvose, Kyle Krueger, and Dominik Florian all scored two goals each. And Richie Marenis had a hat trick on the night for North Iowa. The lone Minnesota goal came from Eric Cruickshank. Boxscore.
Topeka Capitals 8 @ Sugar Land Imperials 3 - Topeka beats Sugar Land for the second night in a row by the tally of 8-3. The trio of Sugar Land goals came from Matthew Winkle, Aksel Campbell, and Cole Sharrah. The eight Topeka goals came from Dante Juris, Drake Deberry, Tommy Malkmus, Nick Rizzo, Cole Hudson, and Austin Petrie all scoring one goal and Georgy Ostapchuk scoring two of his own. Boxscore.
Pittsburgh Vengeance 0 @ Flint Jr. Generals 4 - Flint shutout Pittsburgh with goals from Zach Koonce, Mark McGee, Conor Durgan, and Ryan Burr. This is Flint goaltenders Anders Franke's fourth shutout of the season. Pittsburgh goaltender Chase Stanford had 28 saves in the loss to Flint. Boxscore.
Metro Jets 2 @ Toledo Cherokee 1 - Metro edges Toledo in the Friday night showdown by the score of 2-1. Kyle Shreve and Alex Holm both netted goals for Metro; Holm's goal coming later in the 3rd period while everything was all tied up at 1-1 to put Metro ahead and lead to the win. The lone Toledo goal came from Tyler Zalecki. Boxscore.
Wisconsin Whalers 9 @ Battle Creek Revolution 2 - Wisconsin outshot Battle Creek by the large margin on 89 shots on goal to 27, resulting in the 9-2 Wisconsin victory. The pair of Battle Creek goals came from Trevor Cary and Michael Schmitt. The nine Wisconsin goals came from Ryan Martin, Jason Hoehn, and Conn Hyde all scored one goal each; and Alex Anderson, Dan Addie, and Tim Tarvis all scored two goals apiece for Wisconsin. Boxscore.
Alexandria Blizzard 6 @ Twin City Steel 4 - Six goals were scored by five different players for Alexandria; Jody Randall, Mick Dhein, Tom Schmidt, and Mitch Krafcheck all scored one goal and Ian Ecklund scored two of his own. The four Twin City goals came from Mathias Ahman, Chase Myers-Beck with one each, and Isaac Hale with two. Boxscore.
St. Louis Jr. Blues 5 @ Cincinnati Swords 2 - St. Louis beat Cincinnati by the tally of 5-2. Tommy Heinzman, Zane O'Bryan, Christian Argyros, Maxwell Cobb, and Alex Klaesner all scored for St. Louis. The pair of Cincinnati goals came from Sean Kilpatrick and Aaron Storch. Boxscore.