Saturday Scores: Vengeance clinch playoff spot
February 16, 2014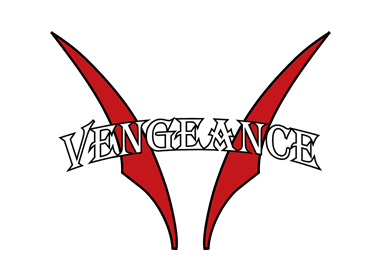 Minnesota Flying Aces 3 @ North Iowa Bulls 11 - North Iowa continues to look unstoppable with another win Saturday evening over Minnesota, 11-3. Zach Jones, Dominik Floran, and Tim Santopoalo all scored one goal each for North Iowa; and Richie Marenis, Austin Jackson, Brandon Anderson, and Wesley Iverson scored two goals each for North Iowa. The trio of Minnesota goals came from Eric Cruickshank, Eric Rogrzenski, and AJ Gullickson. Boxscore.
Twin City Steel 3 @ Granite City Lumberjacks 7 - Granite City beat Twin City by the margin of 7-3. The seven Granite City goals came from Luke Richardson who scored one goal; and Taylor Brown, David Kenney, and Nick Haase who scored twice each. Jace Childs scored twice for Twin City and Chase Myers-Beck once for Twin City in the loss. Boxscore.
Breezy Point North Stars 0 @ Alexandria Blizzard 5 - This is Alexandria goaltender Evan Bisek's second shutout of the season with goals coming from Aaron Ryback, Ethan Luck, and Joe Anderson who all netted one goal and Garrett Skinner who netted two. Joey Bergquist, Breezy Point's goaltender, had 31 saves in the loss. Boxscore.
Peoria Mustangs 6 @ Chicago Jr. Bulldogs 2 - Blake Ortman and Chance Homerin scored once each for Peoria; Nathan Chasteen and Andrew Scofield scored twice for Peoria in the Saturday night game. The pair of goals coming from Chicago came from the hands of Ryan Maksimovic and Christopher Wachal. Boxscore.
Topeka Capitals 11 @ Sugar Land Imperials 2 - Topeka beat Sugar Land by a margin of 11-2, thanks to the 73 shots on goal from Topeka while Sugar Land only had 17. Tommy Malkmus scored four goals; Hardijs Kupaks and Georgy Ostapchuk scored two goals each; and Connor Nicholas and Kole Hudson scored one goal apiece for Topeka. The two Sugar Land goals came from Dustin Parman and Alex Tilman. Boxscore.
Toledo Cherokee 4 @ Metro Jets 3 - Metro struck first with three goals coming in the 1st period from Alex Holm, James Roznowski, and Zach MacKay. But, that was it from the Metro offence. Toledo went on to score four goals from Zach Armstrong, David Bogart, the tying goal from Brody Duncan, and the goal to complete the comeback win from Dominic Antonelli. Boxscore.
Wisconsin Whalers 12 @ Battle Creek Revolution 1 - The lone Battle Creek goal came from Austin Hill in the loss to Wisconsin. Max Whitney had a hat trick on the night for Wisconsin. Jason Hoehn and Ryan Martin both scored twice. Kevin Stone, Connor Morgan, Dan Addie, Zach Johnson, and Nolan Kepler all scored once for Wisconsin. Boxscore.
Pittsburgh Vengeance 2 @ Flint Jr. Generals 1 - Despite outshooting Pittsburgh 37 to 18, Pittsburgh secured the win with two goals coming from Oskar Throsen and Tyler Speis. The one goal from Flint came from Brett Leppek. Boxscore.
Cleveland Jr. Lumberjacks 5 @ Michigan Mountain Cats 3 - Cleveland got the road win against Michigan by the margin of 5-3. The trio of goals coming from Michigan in the losing effort were by Max Vance, Kenny Forton, and Zach Collins. The five Cleveland goals came from five separate players; Avery Huibregtse, Mike Palasics, Jared Johnson, Troy MacMullan, and Nick Balavich all scored. Boxscore.
St. Louis Jr. Blues 4 @ Cincinnati Swords 3 - St. Louis had a comeback win against Cincinnati on Saturday evening. St. Louis scored two goals to get the game going by Andrew McGlynn and Andrew Kovacich. The trio of Cincinnati goals all came in the early 2nd period by Nathan Chiarizzo and two by Luke McCammant and that was not enough to keep St. Louis away; they went on to score two more goals. One from Alex Klaesner and a second, game winning, goal from Andrew Kovacich. Boxscore.