Saturday Scores: Bulls kings of the West again
February 23, 2014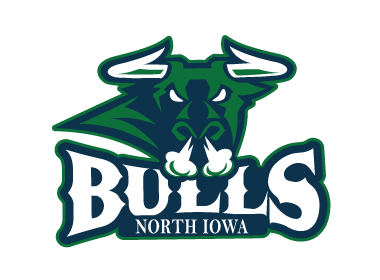 North Iowa Bulls 3 @ Granite City Lumberjacks 2 - North Iowa edges out the win against Granite City to secure their 13th win in a row. Granite City scored the first two goals of the game from Nick Haase and David Kenney. North Iowa didn't score until the 3rd period and they scored three goals to come back in win. The goals came from Joe Kleven, Brandon Anderson, and Logan Murphy. Boxscore.
Chicago Jr. Bulldogs 4 @ St. Louis Jr. Blues 7 - St. Louis scored seven goals coming from five different players. Mike Lozano and Andrew Kovacich scored two goals each, and Alexander Turin, Christian Argyros, and Alex Klaesner scored one goal each. The four Chicago goals came from Vince Bartkowiak, Joey Marvin, John Godfrey, and Christopher Wachal. Boxscore.
Battle Creek Revolution 0 @ Cincinnati Swords 5 - Cincinnati shutout Battle Creek with goaltender Joe Sheppard getting his second shutout of the season. Nikita Korotkov scored two goals for Cincinnati and Aaron Storch, Thomas Clayton, and Hunter Schneider all scored one goal each. Battle Creek goaltender Zach Kooi had 27 saves in the loss. Boxscore.
Metro Jets 1 @ Pittsburgh Vengeance 3 - A trio of goals from Pittsburgh lead them to victory against Metro. Jake Perry, Tyler Speis, and Nicholas Santiago all scored for Pittsburgh. The lone Metro goal came from the hands of Kyle Shreve. Boxscore.
Flint Junior Generals 3 @ Peoria Mustangs 1 - With Connor Durgan scoring a pair of goals and Jacob Lainesse scoring one goal of his own gave Flint the 3-1 win over Peoria. The one Peoria goal came from Austin Wisely. Boxscore.
Dallas Jr. Stars 5 @ Sugar Land Imperials 3 - The five Dallas goals came from Corey Burns scoring two goals and Matt Zaragoza, Raurie Petrich, and Stephen Smith all scored one each. The three Sugar Land goals were scored by Yves Bader, scoring two goals, and Cole Sharrah scoring one. Boxscore.
Breezy Point North Stars 2 @ Twin City Steel 3 - Twin City gets the win with three goals scored by Cory Johnson, Calvin Miska, and Mathias Ahman. The two Breezy Point goals were scored by Blair Seitz and Banji Smieja. Boxscore.