Sunday Wrap-Up: Jr. Blues take big step towards playoffs
February 23, 2014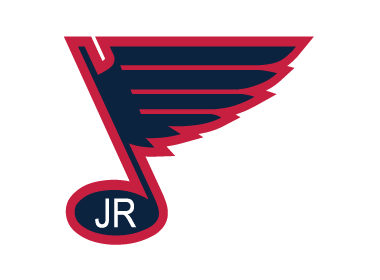 Metro Jets 2 @ Pittsburgh Vengeance 1 (SO) - Metro squeaks by Pittsburgh in a game that went all the way to a shoot out. The lone Metro goal that came in regulation was scored by Cooper McLean and the one Pittsburgh goal was scored by Cody Black. No goals were scored in the overtime period going on to a shootout. Pittsburgh goaltender Jason Humpfmiller shutout Metro in the shootout not allowing one goal scored. Josh Hosking and Alex Holm secured the shootout win for Metro. Boxscore.
Dallas Jr. Stars 5 @ Sugar Land Imperials 3 - The five Dallas goals came from Stephen Smith, who scored two goals, and Alex Cyrenne, Raurie Petrich, and Niko Jansen all scored one each. The trio of Sugar Land goals came from Yves Bader, with two goals of his own, and Cole Sharrah scoring one. Boxscore.
Battle Creek Revolution 2 @ Cincinnati Swords 6 - Cincinnati gets the win by scoring a half-dozen goals coming from five different players. Nikita Korotkov scored two goals for Cincinnati, while Aaron Storch, Kevin Gregory, Henry Smith, and Robert Gentile scored one each. The pair of Battle Creek goals came from Trevor Carey and Justin Toye. Boxscore.
Flint Junior Generals 3 @ Peoria Mustangs 0 - Flint shutout Peoria thanks Anders Franke getting his 5th shutout on the season. The trio of Flint goals were scored by Austin Fletcher, Nick Gnagni, and Brett Leppek. Marc Hayton. Peoria's goaltender, had 35 saves in the loss. Boxscore.
Alexandria Blizzard 10 @ Minnesota Flying Aces 5 - A high-scoring game between Alexandria and Minnesota resulted in a 10-5 Alexandria victory. Ten different players scored the ten goals for Alexandria; Ian Ecklund, Joe Anderson, Tyler Sworsky, Tom Schmidt, Mick Dhein, Gavin Mindt, Aamir Freese, Tanner Skgig, Nate Mettenburg, and Drake Hunter all scored. The five Minnesota goals were scored by Eric Cruickshank, who scored two goals, and Bradee Thompson, Vladimir Marchenko, and Eric Rogorzenski all scored one goal each. Boxscore.
Chicago Jr. Bulldogs 2 @ St. Louis Jr. Blues 5 - St. Louis edged Chicago with goals coming from Tommy Heinzman, Alexander Carlsson, Maxwell Cobb scoring one each, and Alex Klaesner scored two. The pair of Chicago goals came from Kyle Pierce and Jeremy Szczurek. Boxscore.
Twin City Steel 4 @ Granite City Lumberjacks 5 (SO) - Twin City and Granite City each scored four goals each in regulation to send it into an overtime period where no goals were scored. Tanner Duffney, Zach Randell, Chase Myers-Beck, and Calvin Miska scored for Twin City. Luke Richardson, Gavin Porter, Taylor Brown, and David Kenney scored for Granite City. Granite City secured the shootout victory with goals from Taylor Brown and Drew Otto. Boxscore.