Watch Now: NA3HL Plays of the Week, Feb. 17-23
February 26, 2014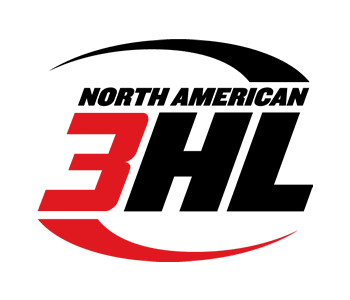 The North American 3 Hockey League (NA3HL) is pleased to continue an exciting new feature this season, seen exclusively on NA3HL.com.
The Plays of the Week can be viewed every week on the new NA3HL TV platform and features the top goals and saves of the week from NA3HL games played Monday-Sunday that respective week.
This week's edition has a nice Central Division flavor to it, which turns out to be the hottest race for the playoffs.
Do you have a goal or a save that you would like to see in the NA3HL Plays of the Week? We want to hear from you! Email us your nominations and you could see them in next week's edition.
Featured in this week's edition is:
Alex Klaesner - St. Louis Jr. Blues
David Kenney - Granite City Lumberjacks
Nikita Korotkov - Cincinnati Swords
Christian Argyros - St. Louis Jr. Blues
Henry Smith - Cincinnati Swords