NA3HL Flow of the Month winner for February announced
March 1, 2014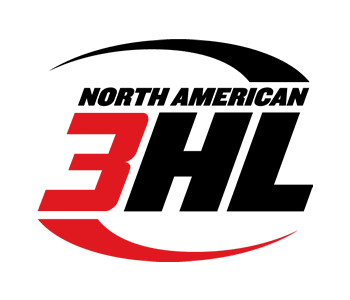 Just a few weeks to go in the regular season and players all across the NA3HL are busy getting those final points in before the start of the playoffs in the middle of March. For NA3HL players March is the 'Superbowl' of the flow growing process. Young men in lockerrooms everywhere are decided exactly what type of flow they are going to go with and how to take it to the next level in order to be as good looking and successful as possible on the ice when the thoughts of a Silver Cup Championship start to creep into the brain.
Since February was the perfect flow-growing month for this type of thing, the North American 3 Hockey League (NA3HL) announced its Gongshow Flow of the Month winner for February 2014. The winner is Pittsburgh Vengeance goaltender Chase Sanford.
First off, we knew players in the NA3HL could grow some pretty sweet hair for the playoffs, but Sanford just decided to put everyone else in the dust. Not only has the 18-year-old native of Macomb, Michigan decided to go with the classic playoff mullet, but he then pushed the pedal to the metal with the length and patented Vanilla Ice stripes in the side of his head. Remember the movie Joe Dirt? We do. The hair on that character in the movie was fake, but Sanford's is 100% real and just as long and dirty. Then for style points he decided to take a step back into 1990 and go with the Vanilla Ice lines in the side of his skull. As styles and nasty mullets go, this is the best we have seen all season.
On the ice, Sanford has been very good in his first season of junior hockey. In 11 games this season, the netminder has a 6-2-2 record and three of his six wins have come via a shutout. He also has a sparking 1.89 goals against average and a 91.4% save percentage for the playoff-bound Vengeance.
Gongshow is the exclusive sponsor of the Flow of the Month promotion exclusively on the NA3HL and Gongshow Twitter sites @NA3HL and @GONGSHOWGEAR. Fans and players alike are encouraged to submit photos of their best 'hockey hair' or 'flow' via Twitter by the end of every month during the regular season.
To enter the contest for the month of March, submit your best #FlowoftheMonth pictures by March 31st to @NA3HL and @GONGSHOWGEAR. Winners will be selected on April 1st and will receive a Gongshow Gear hat.
Gongshow Gear Inc. (Gongshow) is the Official Lifestyle Hockey Apparel of the NAHL and NA3HL. Gongshow is recognized as the hockey good industry's premier manufacturer of innovative, high quality, fashionable and trend setting clothing apparel for hockey athletes of all ages and abilities.