Granite City topples North Iowa on Wednesday, 3-2
March 6, 2014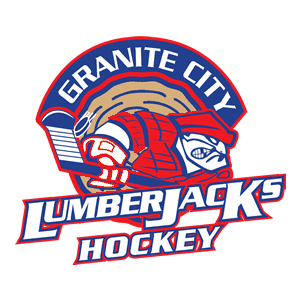 North Iowa Bulls 2 @ Granite City Lumberjacks 3 - The top two teams in the NA3HL West Division took on one another Wednesday and played a back-and-forth game at Sports Arena East.
David Kenney, a newly acquired forward for Granite City, scored a goal at 7:08 of the third period to give the Granite City Lumberjacks a 3-2 win over the North Iowa Bulls.
The Bulls, who have won the West Division, had won 16 straight and not lost a game since Dec. 28.
After a scoreless first period, North Iowa got a goal from Dominik Florian at 6:31 of the second period for a 1-0 lead. Granite City's Taylor Brown scored a power-play goal at 16:13 to tie the game at 1.
Rihards Marenis scored a power-play goal at 17:41 for North Iowa, but Granite City's Drew Otto scored a power-play goal at 19:14 and the game was tied at 2 going into the third period.
Austin Wilson made 25 saves to pick up the win. Chris Amsen made 19 saves in the loss.