Malkmus making most of opportunity in Topeka
March 6, 2014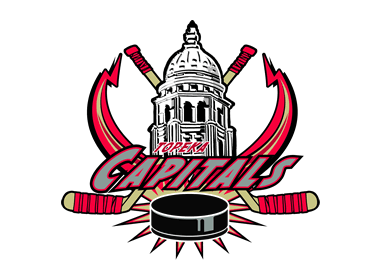 By Tom Robinson, special to usahockey.com
With his junior career winding down, Tommy Malkmus no longer had a place to play in his hometown. So he went with the next-best thing: A chance to return to playing for a coach he was with for the entire 2012-13 season.
The 20-year-old forward took a weekend to gather himself and pack up from his home in Bismarck, N.D., where he had been removed from the active roster of the North American Hockey League's Bobcats. With less than a month remaining in the regular season, Malkmus joined the Topeka Capitals and began taking the North American 3 Hockey League by storm.
It was something Topeka coach Anthony Bohn has seen before.
When Malkmus was unable to make the Bobcats' roster in training camp for the 2012-13 season, he headed off to the El Paso Rhinos of the Western States Hockey League, where Bohn was an assistant coach. Malkmus piled up 11 goals and 13 assists in the first 17 games before his scoring pace slowed, in part because of injuries.
Malkmus did even more damage in his first two weekends with the Capitals. Playing on a team that has clinched the NA3HL South Division title, Malkmus is already fifth on the Capitals in goals this season — after just six games.
Topeka acquired the rights to Malkmus when Bismarck set its roster for the upcoming NAHL Robertson Cup playoffs.
"At the deadline, they were looking to make some room for some of their younger guys," Bohn said. "It just so happens that I had the pleasure of working with Tommy last year and, now being with Topeka, I was able to bring him in to the 3HL to do some things offensively and bring some leadership for us."
Bohn got even more than what he expected. The Capitals (30-11-1) have won all six games with Malkmus in the lineup. Malkmus has hat tricks in half of those games, game-winning goals in half of them and multiple points in all of them. It all adds up to 13 goals and seven assists in just six games for the latest NA3HL South Division Star of the Week.