NA3HL alums lead Nichols to NCAA DIII tournament
March 11, 2014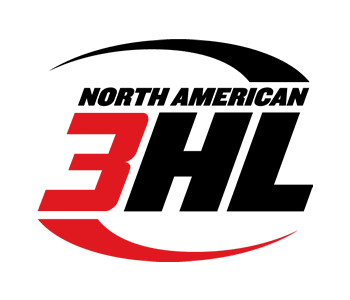 The North American 3 Hockey League is pleased to announce that several former alumni helped the Nichols College Bison win the NCAA DIII ECAC Northeast Conference championship on Saturday, earning them one of 11 spots in the 2014 NCAA Division III hockey National Championships.
The list of NA3HL alumni on the team includes Evan Jones, D (Peoria), Joe Sposit, F (Cleveland), Steve Lecey, D (Cleveland) and Alex Larson, G (Cleveland). Larson was also named to the All-Tournament Team.
Three first-round games (March 12) and four quarterfinal games (March 15) are to be played on the campuses of the participating schools. The four quarterfinal winners will advance to Lewiston, Maine, at the Androscoggin Bank Colisée for the semifinal and championship games from March 21-22. The event will be hosted by Bowdoin and the Maine Sports Commission.
Babson (ECAC East), Nichols (ECAC Northeast), Salem State (MASCAC), St. Thomas (MIAC), Bowdoin (NESCAC), St. Norbert (NCHA) and Oswego (SUNYAC) earned the auto-bids. Adrian, Geneseo, Wisconsin-Stevens Point and Norwich enter the field as the four at-large selections.
Nichols posted a 3-2 win over Wentworth in the Eastern College Athletic Conference (ECAC) Northeast Championship game Saturday night at Levy Rink to earn the bid. With the win, the Bison earn the conference's automatic berth to the NCAA Tournament for the second time in program history (2008-09).