Watch Now: NA3HL Plays of the Week, Mar. 3-9
March 12, 2014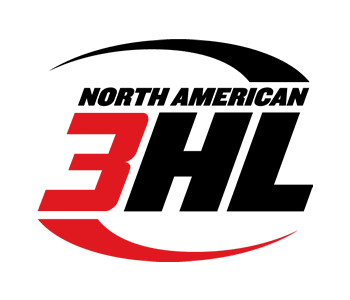 The North American 3 Hockey League (NA3HL) is pleased to continue an exciting new feature this season, seen exclusively on NA3HL.com.
The Plays of the Week can be viewed every week on the new NA3HL TV platform and features the top goals and saves of the week from NA3HL games played Monday-Sunday that respective week.
In the final weekend of the regular season, players of the NA3HL left everything on the ice and scored some clutch goals in pressure situations.
Do you have a goal or a save that you would like to see in the NA3HL Plays of the Week? We want to hear from you! Email us your nominations and you could see them in next week's edition.
Featured in this week's edition is:
Brad Hepler - Metro Jets
Billy Warren - Granite City Lumberjacks
Ron Lindgren - North Iowa Bulls
Maxwell Cobb - St. Louis Jr. Blues
Brendan Murphy - Peoria Mustangs
Nick Nitta - Alexandria Blizzard
Easton Halbert - Wisconsin Whalers
Connor Nicholas - Topeka Capitals