Nationals quest begins for North Iowa, Flint and Helena
April 3, 2014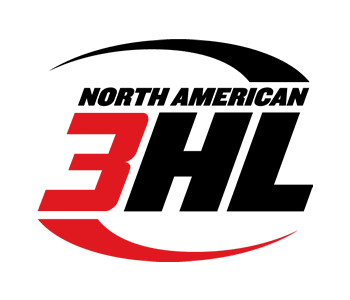 The USA Hockey Tier III Junior Nationals begin on Thursday and the event has a distinct NA3HL flavor to it. One of the favorites heading into the event in the two-time defending NA3HL Silver Cup Champion and the defending National Champion North Iowa Bulls. Last week, the Bulls stormed their way through the Silver Cup Tournament, outscoring their opponents 24-4 in the four wins.
The team that North Iowa beat in the Championship Game, the Flint Junior Generals, will also be representing the NA3HL at Nationals as the #2 seed from the league.
Finally, one of the newest additions to the NA3HL, the Helena Bighorns, who joined the NA3HL a few weeks ago as a part of the AWHL acquisition, will also be at the event as the Champion of the AWHL in 2013-14.
All three teams are in different pools and judging by their records, each will be a difficult out in the tournament. North Iowa posted a 45-3-0 record during the regular season. Flint posted a 42-4-2 record during the regular season and Helena posted a very impressive 46-1-1 record during the regular season in AWHL play.
Pool A - Helena Bighorns
Pool B - Flint Junior Generals
Pool C - North Iowa Bulls
*All times Eastern
Thursday - April 3
1:00 PM - North Iowa Bulls (NA3HL) vs Florida Junior Blades (USPHL-Empire)
4:30 PM - Helena Bighorns (AWHL) vs Marquette Royals (MNJHL)
7:30 PM - Flint Junior Generals (NA3HL) vs Bellingham Blazers (NPHL)
Friday - April 4
1:00 PM - Helena Bighorns (AWHL) vs Junior Bruins (USPHL Premier)
4:30 PM - Flint Junior Generals (NA3HL) vs Springfield Pics (USPHL - Elite)
7:00 PM - North Iowa Bulls (NA3HL) vs Wisconsin Dells Ducks (MNJHL)
Saturday - April 5
1:00 PM - Flint Junior Generals (NA3HL) vs Northern Cyclones (EHL)
1:30 PM - North Iowa Bulls (NA3HL) vs Boston Bandits (MJHL)
7:30 PM - Helena Bighorns (AWHL) vs New Hampshire Junior Monarchs (Host - EHL)
Sunday - April 6
2:00 PM - Pool B #1 vs Pool C #1
5:00 PM - Wild Card #1 vs Pool A
Monday - April 7
5:00 PM - USAH Tier III Junior National Championship