NA3HL dominant on Day 1 of Nationals
April 4, 2014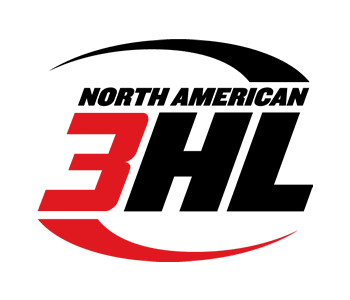 The USA Hockey Tier III Junior Nationals continue on Friday after all three teams with an NA3HL flavor won on Thursday.
Pool A - Helena Bighorns
Pool B - Flint Junior Generals
Pool C - North Iowa Bulls
*All times Eastern
Friday - April 4
1:00 PM - Helena Bighorns (AWHL) vs Junior Bruins (USPHL Premier)
4:30 PM - Flint Junior Generals (NA3HL) vs Springfield Pics (USPHL - Elite)
7:00 PM - North Iowa Bulls (NA3HL) vs Wisconsin Dells Ducks (MNJHL)
Thursday results:
North Iowa Bulls 5 vs. Florida Jr. Blades 0
– After a slow start, the Bulls rolled in the later stages of the game to shutout Florida, 5-0. The Bulls took a 1-0 lead into the final period before Rihards Marenis started and ended a string of four goals in the third period for North Iowa. Marenis scored 12 seconds into the third period on assists from Ron Lindgren and Matt Kroska while Kroska and Tim Santopoalo added assists on Marenis' goal with 4:40 remaining in the contest. Kroska also added an assist along with Austin Jackson on Dominik Florian's goal with 14:22 remaining in the third period. While Kroska finished with a game-high three points, Kyle Krueger started the scoring with 47 seconds left in the second period as the Bulls were finally able to get to Florida goaltender Eric Sugrue. North Iowa outshot the Junior Blades 48-19 as Chris Amsden recorded the shutout in goal.It marked Amsden's third consecutive shutout.
Boxscore
Flint Junior Generals 6 vs. Bellingham Blazers 1
– The Junior Generals dominated play over the champions from NORPAC, the Bellingham Blazers, with a 6-1 win to sit atop of their pool after Day 1. Flint got off to a good start with two 1st period goals from Josh Koepplinger and Nick Gnagni. Flint then exploded for four 2nd period goals including Gnagni's second of the game and others from Justin Fisher, Zach Koonce and Mark McGee. Mason Wade scored the lone goal for the Blazers. NA3HL goalie of the year, Anders Franke, was solid in goal for the Junior Generals, stopping 23 of 24 shots that came his way.
Boxscore
Helena Bighorns 6 vs. Marquette Royals 2
– After a slow start, the champions of the AWHL and most recent addition to the NA3HL, the Helena Bighorns, made quick work of the Champions from the Minnesota Junior Hockey League, the Marquette Royals, by a 6-2 score. Just 42 seconds into their first game of round-robin pool play Thursday, Helena found itself trailing 1-0 when the Marquette Royals' Anthony Casaletto punched one past goalie Alek Lazarski. That would lead to a Sebastian Hansson goal 11 minutes later to tie it up. Nick Okada scored on the power play with 1:20 to play in the frame, then, to give the Bighorns a 2-1 lead. The rally continued into the second, where Hansson scored again less than three minutes in. Tallies by Theo Campe and Corbin Belling made it a four-goal game, and Logan Henne scored early in the third to make the Helena advantage five. The Minnesota club did manage to score again with 4:27 to play, but the game was, by then, long since over. Damon Hanson assisted on both of Hansson's goals, and also on Okada's score to give him a three-point game. Lazarski finished with 25 saves, while the Bighorns fired off 49 shots on Royals goalie Nate Eminger.
Boxscore