Bulls advance to National Semi-Finals
April 5, 2014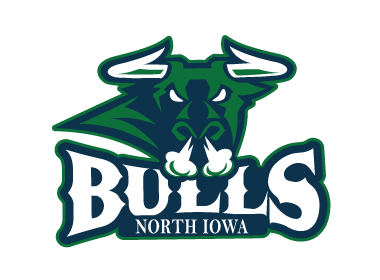 Thanks to an 11-2 win on Saturday, the North Iowa Bulls finished the round-robin portion of the National Championships with an undefeated 3-0 record and earned the #1 seed heading into the National Semi-Finals set for Sunday.
The Bulls will face the Northern Cyclones at 5pm, while the Boston Jr. Bruins will face the Springfield Pics in the other National Semi-Final at 2pm. The winners will meet on Monday in the National Championship Game.
Watch all the action live on FASTHockey
Click here for tournament stats and scores
Saturday results:
North Iowa Bulls 11 vs. Boston Bandits 2 – The Bulls finished the round-robin with a perfect 3-0 record thanks to an 11-2 win over the Boston Bandits. Thanks to their goal differential, the Bulls will be the #1 seed heading into the Semi-Finals. Rihards Marenis was once again the star as the tournament scoring lead scored four goals in the win. Wesley Iverson scored twice and Dominik Florian, Matt Kroska, Conor Jonasson, Logan Murphy and Brandon Anderson also scored in the dominating win.
Flint Junior Generals 5 vs. Northern Cyclones 3 – The Junior Generals missed out on the tie-breaker, but finished Nationals with a very respectable 2-1 record thanks to a 5-2 win over the Northern Cyclones on Saturday. Five different players scored for Flint including Zach Koonce, Jacob Lainesse, Brett Leppek, Nick Gnagni and Mark McGee.
Helena Bighorns 3 vs. New Hampshire Jr. Monarchs 5 – The Bighorns finished Nationals with a 1-2 record as they suffered their second straight loss, which was a 5-3 loss to New Hampshire. Damon Hanson, Logan Henne and Parker Olson scored in the season finale. The Bighorns and the rest of the AWHL will be competing in the NA3HL next season in the Frontier Division.