Watch Now: Nationals Rewind
April 9, 2014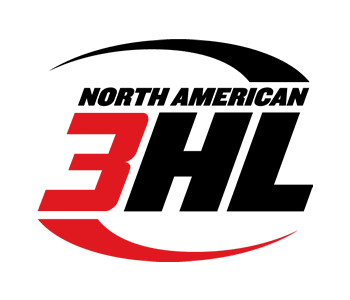 In this final edition of the NA3HL Plays of the Week, we take a look back at the USA Hockey Tier III Junior National Championships, held this past weekend in Simsbury, Connecticut.
The North Iowa Bulls and Flint Junior Generals battled their way through their divisional playoffs and then through the Silver Cup to earn the right to compete at Nationals.
When all was said and done, the defending National Champion Bulls fell in the Championship game to the Boston Jr. Bruins, 4-1. However, the Bulls did post a 4-1 record at the event. Meanwhile, the Junior Generals went 2-1 in pool play, but lost out on advancing to the semi-finals via a tie-breaker.
The NA3HL congratulates both teams for a tremdendous season and continuing to prove that the NA3HL is a step above the rest.
Here is a look back at some of the best goals scored by North Iowa and Flint at the event.
Featured:
Rihards Marenis - North Iowa Bulls
Logan Murphy - North Iowa Bulls
Josh Koepplinger - Flint Junior Generals
Nick Gnagni - Flint Junior Generals
Matt Kroska - North Iowa Bulls
Conor Jonasson - North Iowa Bulls
Rihards Marenis - North Iowa Bulls
Nick Gnagni - Flint Junior Generals
Zach Koonce - Flint Junior Generals
Rihards Marenis - North Iowa Bulls
Dominik Florian - North Iowa Bulls
Rihards Marenis - North Iowa Bulls
Tim Santopoalo - North Iowa Bulls
Brandon Anderson - North Iowa Bulls
Wesley Iverson - North Iowa Bulls
Dominik Florian - North Iowa Bulls
Tim Santopoalo - North Iowa Bulls