Worlton named new head coach in Breezy Point
April 10, 2014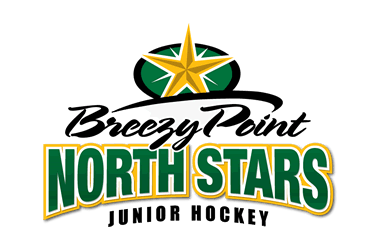 The Breezy Point North Stars, proud members of the NA3HL, are excited to announce the hiring of Jeff Worlton as the new head coach and Director of Hockey Operations. Jeff Worlton comes to Breezy Point in his 8th year of coaching, after serving 2 years as an Assistant Coach with the Corpus Christi IceRays in the NAHL.
Jeff was the Head Coach/Asst GM of the NA3HL Flint Jr Generals for 2 years, where in 2012, he guided the team to Regular Season League Champions, Eastern Division League Champions, and placed 3rd in the NA3HL Nationals.
"It was important to our program, to continue the mission and goals that were set forth, prior to myself coming on board," said GM Craig Larson. "Those goals were to keep our program developing players and moving them on to higher levels of Junior and College Hockey, as well as create a competitive program," Larson added. "Jeff brings in a great knowledge base of our league, understands the challenges that our western division brings to the table and is very motivated to bring in a 'New Look' group to our team dynamic," said Larson.
"We spoke with several potential coaches and found Jeff's coaching style and attitude to mirror our goals for this program. We are looking forward to upcoming season" said David Spizzo, President of the Breezy Point North Stars.
Prior to Flint, Jeff was the Head Coach/Asst GM for the Tri City IceHawks for 2 years - a new start up team in 2009. In 2010, Jeff lead the team to a 2nd place finish in regular season standings, Division Championship, and 3rd place finish in the Lakes Cup League Championship.
Jeff has also coached at the NCAA Division III level, Prior to coaching, Jeff spent 5 years as a pro player in the ECHL, IHL/UHL, and CHL.
Jeff and his wife Sharon have 2 boys, Phoenix and Ian.