NAHL, NA3HL alum Heeter makes NHL debut
April 14, 2014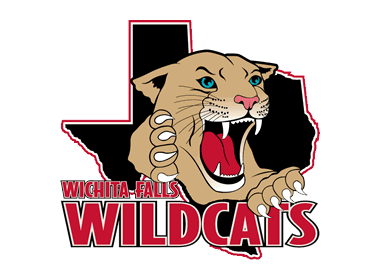 Former NAHL and NA3HL goaltender Cal Heeter (Wichita Falls Wildcats/St. Louis Bandits/St. Louis Jr. Blues) made his NHL debut with the Philadelphia Flyers on Sunday in a 6-5 shootout loss against the Carolina Hurricanes.
It was a dream come true for Heeter, who played two full seasons in the NAHL during the 2006-07 campaign for the Wichita Falls Wildcats and during the 2007-08 campaign for the St. Louis Bandits. Prior to playing in the NAHL, Heeter played in the NA3HL (then CSHL) for the St. Louis Jr. Blues during the 2005-06 season.
However, Sunday's 6-5 loss did not go how Heeter hoped. "Well, in my dreams I'd say I didn't give up six goals," Heeter said. "But it's a fabulous experience. I've been working my whole life to get to here, and to finally get the opportunity to play a game and to have the support of the management, coaches, players, the fans and everybody here, to get out there and get a chance to perform to my highest level, it's a dream come true. I had a great time."
Heeter, who is a St. Louis, Missouri native, began his NAHL career in Wichita Falls with the Wildcats. That season, Heeter posted a 13-13-3 record with a 3.15 goals against average and an 89.6% save percentage. The next season, Heeter played for the St. Louis Bandits (who were coached by current Tampa Bay Lightning head coach Jon Cooper) and backstopped them to the Robertson Cup title. During the regular season, Heeter posted a 25-6-1 record with a 2.43 goals against average and a 91.7% save percentage. Heeter was even better in the playoffs, posting a 6-1 record and made 28 saves in the Robertson Cup Championship game, which was a 5-2 win over Mahoning Valley.
Heeter also appeared in the 2008 NAHL Top Prospects Tournament for Team North and was named to the NAHL All-North Division Team that season.
Following his NAHL career, Heeter played four years of NCAA Division I hockey for Ohio State University. Following his collegiate career, Heeter played the past two seasons, including the majority of this season, for the Adirondack Phantoms in the American Hockey League (AHL).
In all, Heeter faced 38 shots and got a taste of everything in his NHL debut. He stood tall through overtime, letting up the difference-maker in the shootout to Eric Staal.
It wasn't a perfect effort, but Heeter garnered praise from his teammates and coaches, and in a way, that's all he could have asked for. "Yeah, things didn't go the way I wanted or really anybody wanted," Heeter said. "But at the end of the day, I still have a smile on my face and I accomplished part of my dream."