Steel forward Miska makes NCAA commitment
April 15, 2014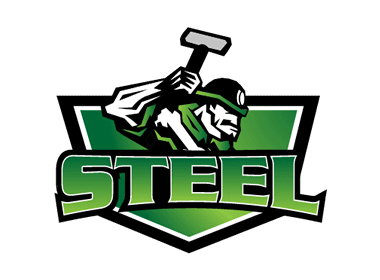 The Twin City Steel of the NA3HL are proud to announce that forward and captain Calvin Miska has committed to play for the University of Wisconsin-Superior Yellow Jackets for the 2014-15 season.
Miska a native of Stacy, Minnesota played two seasons for the Twin City Steel. During his first season with the Steel (2012-13), Miska suited up for 40 games where he tallied 9 goals and 15 assists. Following the season he received a tender from Wichita Falls in the North American Hockey League (NAHL) where he started the 2013-14 season before returning to the Steel.
Once in a Steel uniform Miska immediately asserted himself in a leadership role both on and off the ice. During the 13-14 season Miska suited up for 42 games where he tallied 21 goals and 27 assists to finish second on the team with 48 points. In addition, Miska was selected to be a part of the NA3HL Top Prospects Tournament this past February where he played 3 games with some of the league's best talent. Miska's talent was certainly showcased during the Top Prospects Tournament where he led the tournament with 5 goals and added 3 assists and was an impressive +10 in the 3 games.
"Coming from a small town I'm used to the small campus feel of UW-Superior which played a role in my decision. In addition Superior has a great program with a great coaching staff," said Miska. "We will have a young squad so I am looking forwarded to the opportunity to develop a strong bond on the ice for the next couple years."
"Calvin is one of those players that make a coach love what they do," stated Steel Head Coach Barry Nelson. "He was the first on at the rink each day, last one to leave and a player that has the drive and work ethic to succeed at any level he reaches. The Twin City Steel couldn't be prouder of Calvin, and look forward to seeing him excel with Superior."
When asked to reflect on his time with the Steel Miska stated, "Where do I begin? They have helped advance my career and always pushed me to excel. They have a great staff in place that I can honestly say will do anything to help the players out which, has always been the goal of junior hockey."