NA3HL pipeline flows to Robert Morris (IL)
April 30, 2014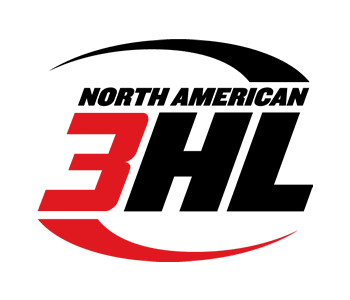 ACHA Division I National Runner-Up Robert Morris University (Illinois) has continued their history of choosing elite talent from the NA3HL, by announcing the commitments of 3 of the league's premier players.
Nathan Chasteen, the 19 year old leading scorer for the Peoria Mustangs continues the pipeline to RMU from the Mustangs and the Peoria area, and will be following in the footsteps of recent Mustang/Peoria natives Mason Riley, Kyle Hamilton and Josh Kaebel. Chasteen was equally adept at scoring and making his linemates better, an all-around talent who fits the mold of Eagle hockey to perfection.
"We expect commitment in all 3 zones from our players, even if they are our more talented point producers," said head coach Chico Adrahtas. "And Nathan is such a competitor; he has a very high standard of excellence, and he's as talented a forward as there was in the league. He led Peoria in scoring despite the fact that other teams were keying on him, and was a top 10 scorer in the league in one of the league's toughest divisions. We are thrilled to have signed him, and we believe he's going to be an impact player here for all 4 years."
Gold also inked two players from the Flint Generals. Forwards Nick Gnagni and Brett Leppek were linemates and spearheaded the Generals' run to a division title and into the league's Silver Cup playoff championship.
Gnagni, a diminutive fireplug of a skater is a natural scorer who led the Generals in that category. Strong on his skates and a constant threat, the RMU staff sees even greater potential for a player who's already very accomplished. "Nick had a great season, and as good as it was, we really believe there's another level to his game. We feel that we're going to help him reach that level, and when he does, its going to be fun to watch."
Leppek, a 6'2 prototypical power forward was a key "get" for the team. Very physical and very strong on his skates, he can go to the net with force, work the corners, block a shot, and make a game changing hit, and score with equal affect. "Above and beyond what we see on the ice, Brett's character off the ice is ideal. We truly believe he'll be a captain here before too long."
"We love recruiting from the NA3HL," said RMU Director of Hockey Tom Wendlandt. "The players know what it is to compete game in and game out, they don't take anything for granted, and they are very well prepared for the rigors of college hockey. We've built our successes from the league, and we will continue to do so."