La Crosse Freeze name Ryan Egan head coach
May 14, 2014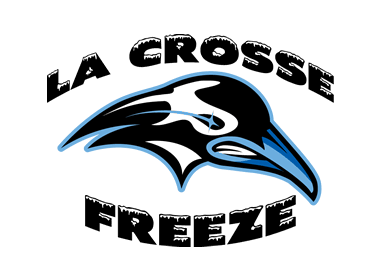 The La Crosse Freeze, members of the NA3HL, are excited to announce the hiring of Ryan Egan as the team's new Head Coach and General Manager.
"Coach Egan understands the needs and goals of junior hockey players, especially at this level of hockey. He has the coaching background and network to move them onto the next level", said team Owner, Michelle Bryant. "Coach Egan is stepping into a winning organization and will be able to contribute day one. The Flint Junior Generals had a very successful year last season and he will work to continue that success with the Freeze. He'll immediately jump into Freeze player recruitment as he lays the foundation for this coming season."
Prior to being named Head Coach of the Freeze, Egan spent 5 years as the Assistant Coach for Division III Saint Mary's University Men's Hockey team. A native of Inver Grove Heights, Minn., Egan was previously the Head Coach of the San Antonio Diablos Junior A Hockey Club of the Western States Hockey League where he compiled a 65-34-5 record. He was also Head Coach and Program Director for the Tier 1 Midget AAA Omaha Energy.
A Graduate of the University of Wisconsin River Falls, Egan received his bachelor's degree in Health and Human Performance and was a member of the men's varsity hockey team.
"I am extremely excited to be named Head Coach of the new La Crosse Freeze NA3HL hockey program. I believe the foundation has been set by Michelle and Kevin Bryant to allow me to develop and prepare these young men for success both on and off the ice." Coach Egan said.