NA3HL announces results of 2014 Entry Draft
June 10, 2014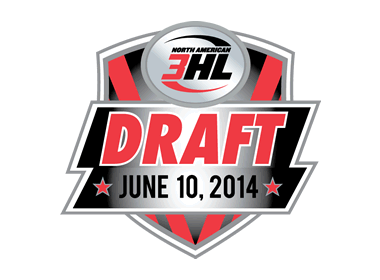 The North American 3 Hockey League (NA3HL) has announced the results of its 2014 Entry Draft, which was conducted online on Tuesday, June 10th.
A total of 372 players were selected over the course of 12 rounds.
The expansion Point Mallard Ducks had the first two picks in the draft and drafted defenseman Justin Delisle (Sault Ste Marie Blue Devils) #1 overall and forward Dominick Norris (Frederick Freeze) #2 overall.
A total of 44 North American Prospects Hockey League (NAPHL) players were selected in the NA3HL Entry Draft, which set a new record. A total of 15 different NAPHL teams had players selected.
No doubt, a large number of the NAPHL selections had to not only do with the level of competition and skill the NAPHL currently enjoys, but also because the NA3HL coaches were able to see the NAPHL in action several times last season because of the two league's unique event structure.
Players not drafted or tendered by NA3HL teams are still able to participate in each team's respective open tryout camps throughout the summer.