Jr. Blues alums in the NHL are on the move
July 2, 2014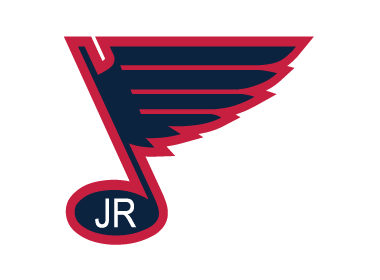 With the 2014 NHL Draft completed and the NHL Free Agency season officially open, several St. Louis Jr. Blues Alumni have made moves in the last couple of weeks.
Stastny to St. Louis
Former St. Louis Jr. Blues forward, Paul Stastny has signed a 4-year deal with the St. Louis Blues for $28 million. Stastny played for the Jr. Blues in the CSHL in the 2001-02 season as a 15 year old when he notched over 115 points in the season.
Stastny, 28, grew up in the St. Louis area and is the son of Hall of Famer Peter Stastny. A two-time Olympian with the United States, Stastny had 25 goals and 60 points for the Avalanche last season and five goals and 10 points in seven playoff games.
Stastny is a gifted play-maker who had 458 points in 538 career games for the Avalanche, who tried to retain him right until the start of free agency. More importantly, he's registered 18 points in 22 playoff games, production the Blues need in the postseason.
Bollig To Calgary
Another Jr. Blues standout, Brandon Bollig, was traded from Chicago to Calgary during the NHL Draft. Bollig played for the Jr. Blues in the then CSHL during the 2004-05 season. Bollig had seven goals, seven assists and was a minus-1 in 82 regular-season games last season. He played on the Blackhawks' fourth line throughout the season.
His role was diminished in the playoffs, and Bollig had one assist and was a minus-6 in 15 playoff games. He was a healthy scratch for four playoff games. The Blackhawks signed Bollig to a three-year contract extension in March. He has a cap hit of $1.25 million for the next three years, according to capgeek.com.
Vitale to Arizona
Former Jr. Blues forward, Joe Vitale, has signed a free agent deal with the Arizona Coyotes. Vitale spent the last 4 seasons with the Pittsburgh Penguins. During the 2003-04 season, Vitale played for the Jr. Blues in the then CSHL. Vitale signed a deal that will pay him $3.35 million over the next 3 years. The Coyotes beefed up their depth at center by picking up Vitale, who spent his first four seasons with Pittsburgh. He has eight goals and 27 assists in 163 career games.