31 in 31 Series: Alexandria Blizzard
August 6, 2014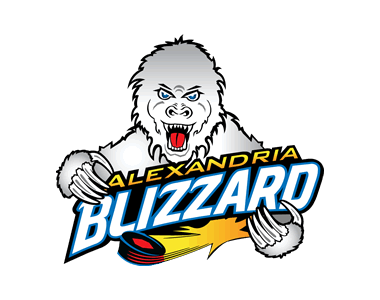 The North American 3 Hockey League (NA3HL) is pleased to continue their season preview series, '31 teams in 31 days' exclusively on na3hl.com, the NA3HL Facebook page and Twitter.
The 31 in 31 series will feature an in-depth look into all 31 teams in the NA3HL for the 2014-15 season, with a new team being highlighted daily, leading all the way up until the start of the regular season on Saturday, September 6th as eight NA3HL teams take to the ice on Opening Night.
31 in 31 goes in-depth into each NA3HL team and will include interviews with all 31 head coaches in the NA3HL, as they provide fans with their expectations and outlook for the 2014-15 season, including taking a look at their potential roster and their strengths as a team for the upcoming season.
It will also take a look back on the 2013-14 season and how each team fared and what they accomplished. Best of all, 31 in 31 will provide the fans of the NA3HL with an inside look at their favorite team and what to expect.
Alexandria Blizzard
Head Coach: Jeff Crouse
2013-14 Record: 31-17-0, 62 Points (3rd, West Division)
2013-14 Leading Scorer: Joe Anderson (39 G, 33 A, 72 P, +31)
Playoffs: Eliminated in the West Division Semi-Finals by Granite City, 2 games to 1
2014-15 Division: West
First Regular Season Game: Sat. September 13th, 2014 7pm at Breezy Point
Home Opener: Sat. October 11th, 2014 7:10pm vs. North Iowa
With a 31-17-0 record, the Blizzard ended up 3rd in the West Division earning them a spot in the playoffs where they lost in the Division Semi-Finals to Granite City, 2 games to 1. Joe Anderson led the team in scoring with 39 goals and 33 assists.
"Winning over 30 games again and moving the players on that we moved, it was a successful season," said head coach Jeff Crouse. "Obviously we would have liked to move on in the playoffs but this is a tough division and we like that. We moved 7 players on to college and 5 players to the NAHL. Overall I am happy."
When Coach Crouse was asked about his thought on the league now being at 31 teams and five divisions he said, "I think its great and its always interesting to play other teams at the showcase."
During the summer offseason Crouse had to look at replacing some big key loses up front in Ian Ecklund, Bo Gronseth and Joe Anderson.
"The big thing is replacing some of the fire power we lost up front. Ecklund going to Wisconsin-Superior and Anderson and Gronseth made NAHL teams, so it's something I need to be aware of and hopefully with my tenders and draft picks can fill a few holes up front," Crouse said.
"The NA3HL is 100% a developmental league and the players need to know they are coming to a team that moved players on to the next level," said Crouse. With Crouse having ten years experience coaching in the NAHL and having a direct affiliation with the NAHL's Brookings Blizzard, it's an easy persuade to potential players. They have also moved up five players to the NAHL.
With Gavin Mindt headed to Bismarck and Nick Nitta to Brookings, the Blizzard are looking to beef up the manpower back on defense. Crouse said, "We need to get better defensively and be more disciplined. Hopefully we locked in a few players on the blue line thru tenders and drafts and with a couple returnees we should be much stronger."
"They both go hand in hand," Crouse said when speaking about advancing players vs. winning. "I believe if you are winning, player movement is going to be greater. I was always that way in the NAHL and it seems to be that way in the NA3HL."
With the new season fast approaching it looks like Alexandria will have a strong team in 2014-15. "I am really going to lean on my two veteran goalies. Tanner Elmore and Evan Bisek both were rookies last year and really need to step up and be leaders," Crouse said. Also, with Trent Olson and Mitch Krafchek on the blue line and 5-6 veteran forwards to lead the way they should be a strong contender for the division title.
"I am hoping with our experience and our good young talent, we are hopefully going to be in the mix to contend for a division title."
Next up in the 31 in 31 series: Billings Bulls, August 7th