31 in 31 series: Bozeman Icedogs
August 8, 2014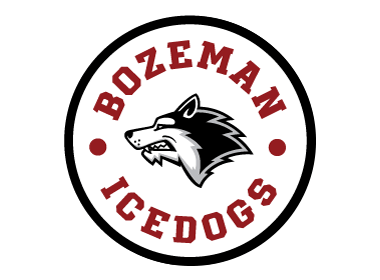 The North American 3 Hockey League (NA3HL) is pleased to continue their season preview series, '31 teams in 31 days' exclusively on na3hl.com, the NA3HL Facebook page and Twitter.
The 31 in 31 series will feature an in-depth look into all 31 teams in the NA3HL for the 2014-15 season, with a new team being highlighted daily, leading all the way up until the start of the regular season on Saturday, September 6th as eight NA3HL teams take to the ice on Opening Night.
31 in 31 goes in-depth into each NA3HL team and will include interviews with all 31 head coaches in the NA3HL, as they provide fans with their expectations and outlook for the 2014-15 season, including taking a look at their potential roster and their strengths as a team for the upcoming season.
It will also take a look back on the 2013-14 season and how each team fared and what they accomplished. Best of all, 31 in 31 will provide the fans of the NA3HL with an inside look at their favorite team and what to expect.
Bozeman Ice Dogs
Head Coach: Mark Vichorek
2013-14 Record: 5-39-4-0, 14 Points (7th, AWHL)
2013-14 Leading Scorer: Gunnar Mogck (33 G, 30 A, 63 P, -37)
Playoffs: Did not qualify
2014-15 Division: Frontier
First Regular Season Game: Sat. September 20th, 2014 7:30 PM at Yellowstone
Home Opener: Fri. October 10th, 2014 7:30 PM vs. Gilette
With a rough season last year, Coach Mark Vichorek thinks joining the NA3HL is just what was needed to become a competitive team in the newly established Frontier Division.
"I was and I wasn't," said Vichorek about how happy he was with last years season. "We scored 40 more goals for and had 150 less goals against than last year with a lot of the same players. We had two players called up to the NAHL and had a short roster, but we moved people up and that's what were about, so I'd say it was a success regardless of our record."
Like every other team, the off-season is the time to regroup and get things going for the upcoming season.
"Were making sure any returning players that are committed to coming back are doing the off season workouts to come back stronger than ever to better their chances to being called up," said Vichorek. "Making sure we have a full roster from the beginning of the year, and having tenders and draft picks I think will help a lot with that."
When Coach Vichorek was asked about his thoughts on the league now being at 31 teams and five divisions he said, "I think it's a great thing, having a draft and having tenders will help us immensely. I think becoming the Frontier division with in the NA3HL will make us more competitive."
Keeping kids healthy and the penalty minutes down will help keep the Ice Dogs strong this season.
"We want to get stronger from the goal on out, and I think that will happen with some of the kids I have tendered," said Vichorek. "Last year, I was playing with suspensions and injuries and players being called up. I was left with three defensemen. Between the goaltending and the defensemen that's one of the areas we need to focus on."
A big goal for the Ice Dogs is to move players up and to help them grow as a player and a person.
"I've been told this for the past couple of years from parents, they can't believe the change in their sons, not only from a playing stand point but from a personal stand point on how much they have matured and improved," said Vichorek. "It comes down to being accountable for everything they do on and off the ice. I think the accountability factor is very big in the guys that do get the chance to get called up. They know their teammates are relying on them regardless of the team that they played for and we stress that. I tell them, when you go or where you guy it reflects on us."
With the right returners and new additions to the team this year Bozeman could have a strong showing in the Frontier Division.
"Realistically, I think with the kids that I have signed and the seven to eight players that we have returning, I seriously thing we are going to be one of the teams to beat with in our division," said Vichorek. "Now in saying that, we have a lot to prove being that we have been at the bottom the last few years. But with the quality of kids we have been able to bring in this year and with the help of the NA3HL and the draft and tenders I think we now have the talent to compete."
Next up in the 31 in 31 series: Breezy Point North Stars, August 9th