31 in 31 Series: Chicago Junior Bulldogs
August 10, 2014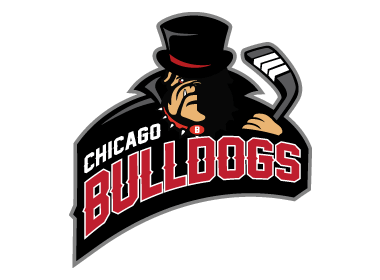 The North American 3 Hockey League (NA3HL) is pleased to continue their season preview series, '31 teams in 31 days' exclusively on na3hl.com, the NA3HL Facebook page and Twitter.
The 31 in 31 series will feature an in-depth look into all 31 teams in the NA3HL for the 2014-15 season, with a new team being highlighted daily, leading all the way up until the start of the regular season on Saturday, September 6th as eight NA3HL teams take to the ice on Opening Night.
31 in 31 goes in-depth into each NA3HL team and will include interviews with all 31 head coaches in the NA3HL, as they provide fans with their expectations and outlook for the 2014-15 season, including taking a look at their potential roster and their strengths as a team for the upcoming season.
It will also take a look back on the 2013-14 season and how each team fared and what they accomplished. Best of all, 31 in 31 will provide the fans of the NA3HL with an inside look at their favorite team and what to expect.
Chicago Junior Bulldogs
Head Coach: Jeff Salzbrunn
2013-14 Record: 24-17-7 (4th, Central Division)
2013-14 Leading Scorer: Ryan Maksimovic (31 G, 16 A, 47 P, +14)
Playoffs: Eliminated in the Division Semi-Finals by Peoria, 2 games to 0
2014-15 Division: Central
First Regular Season Game: Sat. September 6th 6:45pm at Peoria
Home Opener: Sat. September 27th 5:30pm vs Peoria
With a 24-17-7 record, the Bulldogs ended up 4th in the Central Division earning them a spot in the playoffs where they lost in the Division Semi-Finals to Peoria, 2 games to none. Ryan Maksimovic led the team in scoring with 31 goals and 16 assists.
"I was not here last year, but with good communication with my manager, word was we had an above average year. We did make the playoffs, but only to be knocked out early," said the new head coach Jeff Salzbrunn.
During the offseason, Coach Salzbrunn had to look at replacing the many veterans he lost this year.
"Coming in later and losing as many vets as we did we needed to go out and actively recruit some good young talent," said Salzbrunn. "We spent a lot of time going to NAHL camps and working with those teams to help with that process. We have 20 kids signed so far going into camp this week."
When Coach Salzbrunn was asked about his thoughts on the league now being at 31 teams and five divisions he said, "Good and bad. Good for all the kids getting a chance to play Jr.'s in our great league and bad that we spread out the talent so much. We want our NAHL teams to give our kids a chance to move up. If we can do that it would make our league that much more appealing for the future."
The Chicago Junior Bulldogs have had a very successful past with its four national championship appearances, and many other accolades.
"We have been a very successful organization for many years," said Salzbrunn. "We bring good coaching and good kids to our program, we also try our best to move kids where they want to go for the future like higher junior leagues and colleges. We have been pretty successful doing that."
It seems like a common theme for most teams to want to move kids forward when asked what area they want to get stronger in. "Movement of kids," said Salzbrunn. "If we put a good product on the ice, Jr. and college teams will take notice."
"That's always the hardest part," Salzbrunn said when speaking about the balance of advancing players vs. winning. "I believe playing the game right will win games and will also make advancement of players easier"
With new coaching in Coach Salzbrunn, Chicago should be a strong contender in the Central Division.
"I am a big believer you that you should build from your goalie out to the defense and forwards," said Salzbrunn. "We are going to play a very aggressive game though out. Hockey has changed over the years. We have some returning players I believe will be big leaders in our locker room. I will lean on those young men to lead our team. With my knowledge of the game and good leadership watch out for the Chicago Bulldogs this year."
Next up in the 31 in 31 series: Cincinnati Swords, August 11th