31 in 31 Series: Cincinnati Swords
August 11, 2014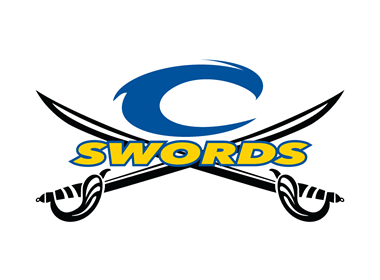 The North American 3 Hockey League (NA3HL) is pleased to continue their season preview series, '31 teams in 31 days' exclusively on na3hl.com, the NA3HL Facebook page and Twitter.
The 31 in 31 series will feature an in-depth look into all 31 teams in the NA3HL for the 2014-15 season, with a new team being highlighted daily, leading all the way up until the start of the regular season on Saturday, September 6th as eight NA3HL teams take to the ice on Opening Night.
31 in 31 goes in-depth into each NA3HL team and will include interviews with all 31 head coaches in the NA3HL, as they provide fans with their expectations and outlook for the 2014-15 season, including taking a look at their potential roster and their strengths as a team for the upcoming season.
It will also take a look back on the 2013-14 season and how each team fared and what they accomplished. Best of all, 31 in 31 will provide the fans of the NA3HL with an inside look at their favorite team and what to expect.
Cincinnati Swords
Head Coach: Lee Lansdowne
2013-14 Record: 25-19-4, 54 Points (5th, Central Division)
2013-14 Leading Scorer: Nikita Korotkov (22 G, 31 A, 53 P, -1)
Playoffs: Did not advance
2014-15 Division: East
First Regular Season Game: Sat. September 6th 7:00 pm vs Toledo
Home Opener: Sat. September 6th 7:00 pm vs Toledo
With a 25-19-4 record, the Swords ended up 5th in the Central Division. Just missing a spot in the playoffs by a mere one point. Nikita Korotkov led the team in scoring with 22 goals and 31 assists.
"I had mixed feelings on last year," said coach Lee Lansdowne when asked about his thoughts on last season. "If you look at the start we had, sweeping St. Louis and being in 1st place for the first month of the season, we were looking good, but hit a major skid at the wrong time and lost 11 of 12. We got things back on track and finished very strong and we deserved a better fate than missing the playoffs by one point. After some trades, we had a playoff quality team and I think teams in our division would have admitted that, but that 12 game stretch really hurt us and we fell short."
With players like Thomas Clayton moving on to college, Cincinnati has to look at rebuilding this offseason to come back strong.
"We have lost a lot of players from last season," said Lansdowne. "Players like Clayton who committed to Finlandia (NCAA D III), and a large chunk of our major contributors that have moved on to college means we have to build all over again. We have really made some improvements off the ice with what we can offer to players here though and I think that's going to help really improve the development of the guys we have."
When Coach Lansdowne was asked about his thoughts on the league now being at 31 teams and five divisions he said, "It's going to be competitive from top to bottom and helps get our brand out there. The NA3HL has some major players in the tier 3 game, and hopefully this will only add to that. The level of competition is going to be great."
With players like Ryan Sete moving on to the NAHL, development is something Cincinnati never plans to lose site of.
"Our main goal is and always will be player development and we have all the keys here now to do that," said Lansdowne. "Our staff has grown on and off the ice and what we want more than anything is to get our players to the next level."
With a tight finish last season, Cincinnati knows what they have to improve on to be a solid contender this season.
We have to be a team that plays every minute of every game," said Lansdowne. "Every point counts after losing out on a playoff spot by one point last season, we know this 1st hand. We are going to be extremely young next season, and guys have to realize that even the smallest of let downs can end up hurting you in the long run."
Advancing players is first and foremost for us," Lansdowne said when speaking about advancing players vs. winning. "That's what we believe tier 3 hockey to be all about. Obviously the more you win the more scouts will sit up and pay attention to your players so they go hand in hand, but if I had the choice of winning 40 games and moving on one kid or moving on 15 kids and being a team low down in the division, I'd take moving on players 100% of the time. My hope is we have the right pieces here to do both."
With some veteran players coming back in Andrew Bond, Hunter Schneider, and Brenden Williams, Cincinnati should have some solid leadership and a young strong group for a successful season.
"We are close to complete," said Lansdowne. "We have some major players here and are really looking to build from the net out. We have a great goaltending battle to look forward to with a 94' who has already created some major NCAA DIII interest and a 1998 birth year import who currently is at WHL camp with Regina. We are also very excited to have the vets back that didn't move on from last season such as Bond, Schneider and Willams who on any given night can change a game single handedly."
Next up in the 31 in 31 series: Cleveland Jr. Lumberjacks, August 12th