31 in 31 Series: Cleveland Jr. Lumberjacks
August 12, 2014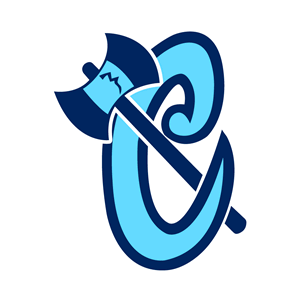 The North American 3 Hockey League (NA3HL) is pleased to continue their season preview series, '31 teams in 31 days' exclusively on na3hl.com, the NA3HL Facebook page and Twitter.
The 31 in 31 series will feature an in-depth look into all 31 teams in the NA3HL for the 2014-15 season, with a new team being highlighted daily, leading all the way up until the start of the regular season on Saturday, September 6th as eight NA3HL teams take to the ice on Opening Night.
31 in 31 goes in-depth into each NA3HL team and will include interviews with all 31 head coaches in the NA3HL, as they provide fans with their expectations and outlook for the 2014-15 season, including taking a look at their potential roster and their strengths as a team for the upcoming season.
It will also take a look back on the 2013-14 season and how each team fared and what they accomplished. Best of all, 31 in 31 will provide the fans of the NA3HL with an inside look at their favorite team and what to expect.
Cleveland Jr. Lumberjacks
Head Coach: Bob Jacobson
2013-14 Record: 27-15-6, 60 Points (2nd, East Division)
2013-14 Leading Scorer: Jared Johnson (29 G, 52 A, 81 P, +21)
Playoffs: Eliminated in the East Division Finals by Flint, 2 games to 0
2014-15 Division: East
First Regular Season Game: Sat. September 6th 7:50 pm at Metro
Home Opener: Fri. September 12th 8:15 pm vs Cincinnati
With a 24-17-7 record, the Jr. Lumberjacks ended up 2nd in the East Division earning them a spot in the playoffs where they lost in the East Division Finals to Flint, 2 games to none. Jared Johnson led the team in scoring with 29 goals and 52 assists.
"Satisfied" is the word Coach Bob Jacobson used when asked if he was pleased with last year's results. "Our ultimate goal every year is to win the league championship," said Jacobson. "But we have 11 players moving on to play college hockey, and two moving up to a higher level of junior hockey, which is more important, as we believe development and player advancement is why we are here."
During the offseason, Coach Jacobson had to look at replacing the talent he lost this past season. "We only have four returning veteran players so we had a lot of spots to fill," said Jacobson.
With the new addition of the Frontier Division, and now having the NA3HL at 31 teams and 5 divisions, most coaches would agree that it's a major plus. Coach Jacobson said, "It's definitely a plus, adding the Frontier Division, which was formerly the AWHL, it was a great thing as they were a very successful league who wanted to join us."
The Jr. Lumberjacks have a long list of alumni that have advanced on to higher levels of hockey and that should be very appealing to the players who are considering playing in Cleveland.
"Primarily, when selling our program we show players our track record and our alumni list which is what is important," said Jacobson.
With summer coming to an end and teams starting to fill their rosters. It's almost time to see what areas need improvement for the Jr. Lumberjacks.
"We have not started practice yet so to say an area we need improvement in is difficult at this time," said Jacobson. "But I would say what we need to do from the first day is understand that at this level to be successful you need to learn how to compete every shift."
"We believe that we are a developmental league, Jacobson said when speaking about advancing players vs. winning. "Player advancement is the priority."
With a strong run last season, Cleveland is looking to make another run in the playoffs with the veterans of the team leading the way.
"We will look to our veterans to set the tone from the first day of practice," Jacobson said.
Next up in the 31 in 31 series: Dallas Jr. Stars, August 13th