31 in 31 Series: Dallas Jr. Stars
August 13, 2014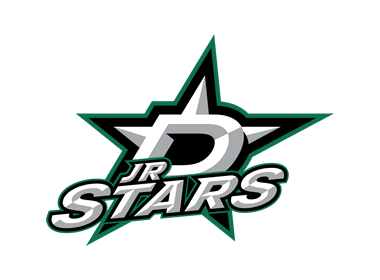 The North American 3 Hockey League (NA3HL) is pleased to continue their season preview series, '31 teams in 31 days' exclusively on na3hl.com, the NA3HL Facebook page and Twitter.
The 31 in 31 series will feature an in-depth look into all 31 teams in the NA3HL for the 2014-15 season, with a new team being highlighted daily, leading all the way up until the start of the regular season on Saturday, September 6th as eight NA3HL teams take to the ice on Opening Night.
31 in 31 goes in-depth into each NA3HL team and will include interviews with all 31 head coaches in the NA3HL, as they provide fans with their expectations and outlook for the 2014-15 season, including taking a look at their potential roster and their strengths as a team for the upcoming season.
It will also take a look back on the 2013-14 season and how each team fared and what they accomplished. Best of all, 31 in 31 will provide the fans of the NA3HL with an inside look at their favorite team and what to expect.
Dallas Jr. Stars
Head Coach: Jason Deitsch
2013-14 Record: 16-22-2, 34 Points (2nd, South Division)
2013-14 Leading Scorer: Tommy Stock (17 G, 23 A, 40 P, -6)
Playoffs: Won the South Division Finals, 2 games to 1 over Topeka/Finished 4th in 2014 NA3HL Silver Cup Championship Tournament
2014-15 Division: South
First Regular Season Game: Fri. September 19th 7:15 pm at Texas
Home Opener: Fri. October 3rd 7:30 pm vs Topeka
With a 16-22-2 record, the Dallas Jr. Stars ended up 2nd in the South Division. They made a deep run in the playoffs taking the South Division title, but lost all three games in round-robin play in the NA3HL Silver Cup Championship. Tommy Stock led the team in scoring with 17 goals and 23 assists. He will also be playing at NCAA DIII's Franklin Pierce next season.
"Yes, I was very happy with last year's results," said head coach Jason Deitsch when asked about his thoughts on last season. "Getting a late start and never really filling our roster, I think our players did a great job buying into our system and playing the way we needed to, to win the South Division playoff title."
With a full rebuild in order, the Jr. Stars will need to land some solid players to get back to their winning ways. "The task is to basically start over and build a new team for this year," Deitsch said. "We don't have many guys coming back with some aging out and some moving on to college."
With the league now at 31 teams and five divisions, the South Division will now have six teams compared to last years three with Dallas, Nashville, Point Mallard, Sugar Land, Texas, and Topeka.
"I'm just happy to have six teams in the south division this year," said Deitsch.
With a direct affiliation with the NAHL Wichita Falls Wildcats, the Jr. Stars are always looking to move players up and on to the next level and that is a key selling point for players coming to play for them.
"I tell players about me and my career," said Deitsch, who is a former NCAA All-American and former All-NAHL 1st team member. "I tell them I want to help them accomplish the same things that I did, or better."
A strong all around team is hard to come by, but with a strong special teams unit, anything is possible. "We want to get stronger everywhere," said Deitsch. "Specifically I want to have a stronger power play and penalty kill. There are so many penalties that you can win games on the power play and penalty kill, and I want to take advantage of that."
"I believe my number one job is to advance players to the next level," Deitsch said when speaking about the balance of advancing players vs. winning. "I really think that's why kids play at this level, to either move on to the NAHL or go to college. But as a coach it is also my goal to win."
With a new season on the horizon, Dallas is in a state of rebuild but is looking to make another run at the South Division title.
"I want to have a combination of big fast team that is hard to play against," said Deitsch. "A team that works hard and plays physical every shift."
Next up in the 31 in 31 series: Gillette Wild, August 14th