31 in 31 Series: Gillette Wild
August 14, 2014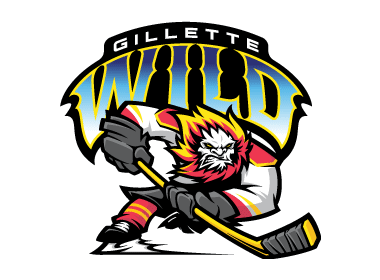 The North American 3 Hockey League (NA3HL) is pleased to continue their season preview series, '31 teams in 31 days' exclusively on na3hl.com, the NA3HL Facebook page and Twitter.
The 31 in 31 series will feature an in-depth look into all 31 teams in the NA3HL for the 2014-15 season, with a new team being highlighted daily, leading all the way up until the start of the regular season on Saturday, September 6th as eight NA3HL teams take to the ice on Opening Night.
31 in 31 goes in-depth into each NA3HL team and will include interviews with all 31 head coaches in the NA3HL, as they provide fans with their expectations and outlook for the 2014-15 season, including taking a look at their potential roster and their strengths as a team for the upcoming season.
It will also take a look back on the 2013-14 season and how each team fared and what they accomplished. Best of all, 31 in 31 will provide the fans of the NA3HL with an inside look at their favorite team and what to expect.
Gillette Wild
Head Coach: Tom Winkler
2013-14 Record: 28-17-3 (3rd, AWHL)
2013-14 Leading Scorer: Alex King (28 G, 23 A, 51 P, +7)
Playoffs: Lost to Great Falls in the AWHL Semi-Finals, 3 games to 1
2014-15 Division: Frontier
First Regular Season Game: Sat. September 20th 7:30 pm at Billings
Home Opener: Fri. September 26th 7:05 pm vs Glacier
Last year the Gillette Wild finished 28-17-3, which was good enough for third place. They ended up loosing in the semi-finals to the Great Falls Americans in the AWHL. The Wild is another new addition to the Frontier Division to the NA3HL.
"We had a strong regular season," said head coach Tom Winkler. "We had to battle through a number of injuries at the start of the year, but we stayed above .500. We got guys healthy and added two key forwards and finished strong. The playoff series was extremely competitive with several one goal games."
With the loss of seven defensemen after last season, a major focal point for the Wild this off season will be recruiting and beefing up the defense.
"We lost seven of our defenseman," said Winkler. "Several of the graduating players have advanced to college hockey, and our defense was a strength of our team last season. I believe that we have a great group of players coming in, so I expect it to be a strength again this year."
"We are part of the new Frontier Division and we are extremely excited to be a part of the NA3HL," said Winkler when asked about the league now being at 31 teams. "It is an honor to be in the league."
With the Wild having great success moving player on to the next level of hockey, Gillette is a very appealing place to play. That and they have a large community backing with an average of 800 fans a night.
"When we are recruiting players we speak of the opportunity that we offer to help individuals become better players and individuals," said Winkler. "We have moved several players on to upper levels of junior and college hockey, we share those players stories. We are also extremely fortunate to play in the community that we do."
"We would like to see our goals per game average rise significantly this season. We need to get a little grittier in front of the oppositions net," Winkler said when asked about what areas he would like to see his team get stronger in.
When it comes to advancing players vs. winning, the Wild is all about an equal balance. With wins come opportunities. "There has to be a balance between winning and overall player development," said Winkler. "We believe that the better the team does, the more opportunities the individuals on the team will have. There has to be a buy in to the individual accountability theory. Players must do what is asked of them to become better players, students, and people. If they do this and we as coaches develop these players, the winning will be a result of these efforts."
With a strong final season in the AWHL, the Wild are looking to make a statement in the newly created Frontier Division in the NA3HL.
"We are extremely excited for the 2014-2015 season," said Winkler. "We feel that we have top quality goaltending. Our defensive core is going to be as strong a group as we have ever had, and we have a group of forwards that has a ton of potential to be our highest scoring group yet. We can't wait to get on the ice!"
Next up in the 31 in 31 series: Glacier Nationals, August 15th