31 in 31 Series: Glacier Nationals
August 15, 2014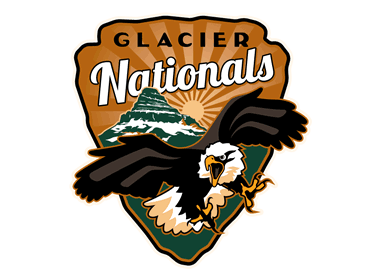 The North American 3 Hockey League (NA3HL) is pleased to continue their season preview series, '31 teams in 31 days' exclusively on na3hl.com, the NA3HL Facebook page and Twitter.
The 31 in 31 series will feature an in-depth look into all 31 teams in the NA3HL for the 2014-15 season, with a new team being highlighted daily, leading all the way up until the start of the regular season on Saturday, September 6th as eight NA3HL teams take to the ice on Opening Night.
31 in 31 goes in-depth into each NA3HL team and will include interviews with all 31 head coaches in the NA3HL, as they provide fans with their expectations and outlook for the 2014-15 season, including taking a look at their potential roster and their strengths as a team for the upcoming season.
It will also take a look back on the 2013-14 season and how each team fared and what they accomplished. Best of all, 31 in 31 will provide the fans of the NA3HL with an inside look at their favorite team and what to expect.
Glacier Nationals
Head Coach: Kyle Bailey
2013-14 Record: 19-28-1, 39 Points (5th, AWHL)
2013-14 Leading Scorer: John Tesarek (27 G, 10 A, 37 P, -8)
Playoffs: Did not qualify
2014-15 Division: Frontier
First Regular Season Game: Fri. September 19th 7:05 pm at Helena
Home Opener: Sat. September 20th 7:30 pm vs Great Falls
With a 19-28-1 record, the Glacier Nationals ended up 5th in the AWHL and just one spot out of the playoffs. John Tesarek led the team in scoring with 27 goals and 10 assists. The Nationals is one of the newest additions to the NA3HL in the newly formed Frontier Division.
"Yes we were happy with how the season started and the early success we had," said General Manager Butch Kowalka. "However the unfortunate health issues and injuries to key players and our late season exit from the playoff hunt was a definite disappointment."
A lot has changed this summer for the Nationals. They have recently relocated to Havre, Montana, which will cut down most of the game traveling time in half. Giving more time to the players to develop on and off the ice.
"With our relocation to Havre our biggest task has been rebuilding and rebranding our program into the NA3HL," said Kowalka. "Our relocation has provided us with an excellent educational opportunity and relationship with Montana State University Northern, along with a long term partnership with the Havre Youth Hockey Association and a very supportive community."
"It will be an even better opportunity to showcase our players and nurture relationships with NAHL teams," said Kowalka when asked about the league now being at 31 teams. " The NA3HL has a great development and exposure model and our college prep program will fit perfectly with that vertical development model."
With a new city, college workout facility, and a community that backs hockey to the fullest. The Nationals have a good program that should be very appealing to players that want to develop and move on to the next level.
"As a college prep program we offer the full blown junior experience and exposure while at the same time introducing them to a college environment that best prepares them for their future goals," said Kowalka. "Besides working out on campus and the many educational opportunities offered at MSUN, our players will have plenty of social development within the community of MSUN and Havre. Our staff is also working very hard to further build relationships within the NAHL community to take full advantage of the opportunities and development for our players."
"Trying to find serious student athletes who are willing to put in the time on and off the ice to develop and then take advantage of the opportunities that are created from their efforts," said Kowalka when asked about what areas he would like to see his team and organization improve in. "We also want to work hard to develop good working relationships with other NAHL teams and our divisional partners."
"In the end players always come first," Kowalka said when speaking about the balance of advancing players vs. winning. "Advancing players is the number one goal. If you are advancing players you are most likely winning games as well."
"We will certainly be a young team focusing on developing talent," said Kowalka. The Nationals are still in the process of putting all their pieces in place but it is safe to say with the new move this year they will be a contender for a playoff spot in the Frontier Division.
"With our camp in Macomb, Michigan on August 16-17, we have yet to finalize our roster. However we have signed many quality players that are focused on moving up. While we still have draft picks competing for NAHL spots, we are looking to fill our remaining open spots, especially forwards. We also use our first week of training camp September 1-7 as an open tryout making our final roster decisions at that time."
Next up in the 31 in 31 series: Granite City Lumberjacks, August 16th