31 in 31 Series: Helena Bighorns
August 18, 2014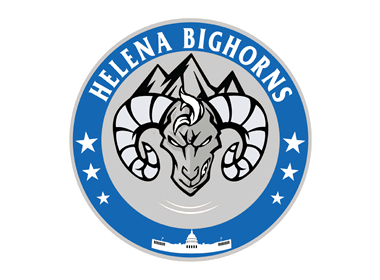 The North American 3 Hockey League (NA3HL) is pleased to continue their season preview series, '31 teams in 31 days' exclusively on na3hl.com, the NA3HL Facebook page and Twitter.
The 31 in 31 series will feature an in-depth look into all 31 teams in the NA3HL for the 2014-15 season, with a new team being highlighted daily, leading all the way up until the start of the regular season on Saturday, September 6th as eight NA3HL teams take to the ice on Opening Night.
31 in 31 goes in-depth into each NA3HL team and will include interviews with all 31 head coaches in the NA3HL, as they provide fans with their expectations and outlook for the 2014-15 season, including taking a look at their potential roster and their strengths as a team for the upcoming season.
It will also take a look back on the 2013-14 season and how each team fared and what they accomplished. Best of all, 31 in 31 will provide the fans of the NA3HL with an inside look at their favorite team and what to expect.
Helena Bighorns
Head Coach: Jon Jonasson
2013-14 Record: 46-1-1, 93 Points (1st, AWHL)
2013-14 Leading Scorer: Dylan Webster (37 G, 37 A, 74 P, +50)
Playoffs: 2013-14 AWHL Champions, finished 1-2 in the 2014 USA Hockey Tier III Junior Nationals Round-Robin.
2014-15 Division: Frontier
First Regular Season Game: Fri. September 19th 7:05 pm vs Glacier
Home Opener: Fri. September 19th 7:05 pm vs Glacier
With a 46-1-1 record, the Helena Bighorns ended up 1st in the AWHL earning them a spot in the playoffs where they won the AWHL Championship against Great Falls, 3 games none. They also advanced to the 2014 USA Hockey Tier III Junior National Championships. Dylan Webster led the team in scoring with 37 goals and 37 assists.
Jon Jonasson is in his first year as the new head coach and he is looking to keep the Helena Bighorns on the winning track.
"I was not with the Bighorns last season," said Jonasson. "Last year was one of the most successful seasons for the program with only losing two games in regular season. It was a very impressive season for Bighorns to accomplish in a strong league, being the AWHL last season."
It has been an eventful summer for the boys in Helena with their new coach. "After accepting the position in June, our largest task as a staff has been to retain the returning players from the program last year," said Jonasson. "We also have been spending a lot of time this summer getting involved in the community of Helena and making plans to make this a stronger community supported program."
"It's great," said Jonasson when asked about the league now being at 31 teams and 5 divisions. "The NA3HL has built a very strong footprint in the Midwest. Now with the expansion to the south and the west it will allow more players opportunity to advance and excel in their game as hockey players and young adults."
With the Bighorns winning the AWHL title last year, a strong community backing, and an environment perfect for developing players, Helena is a very appealing place to play.
"Our program here in Helena is devoted in development of players and the advancement to the next level," said Jonasson. "Every player that plays at the Tier 3 level wants to move on to the next level, but the biggest ingredient that the players need to get there is passion for the game and work ethic. Here in Helena we will create an environment for the player to find that ingredient of work ethic and passion and run with it. Players also will be working on building their resume for there future by doing community service and volunteer work around the Helena Community and with the youth hockey program. By doing so, it becomes more appealing to a college seeing players reaching out beyond just playing hockey."
Jonasson is ready to tackle the task of making his team stronger in key areas.
"Being this is my first season in Helena, I will be working to create a solid defensive scheme. As a whole we will have goals on top of winning games, like working towards our lowest goals against percentage and fewest shots allowed," said Jonasson. "We have built from the pipes out this season and look to use that as a huge asset."
The tier 3 model is built strictly for player development and advancement," Jonasson said when speaking about advancing players vs. winning. "Yes, not all players on every team will advance, but that is our goal. Advancement and winning will go hand in hand with each other. Our program will strive to give every player the opportunity to move up to the next level.
Even with a new coach, the Helena Bighorns are looking to continue to be a powerhouse in the newly formed Frontier Division in the NA3HL.
Next up in the 31 in 31 series: La Crosse Freeze, August 19th