31 in 31 Series: La Crosse Freeze
August 19, 2014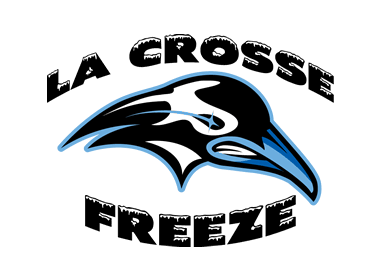 The North American 3 Hockey League (NA3HL) is pleased to continue their season preview series, '31 teams in 31 days' exclusively on na3hl.com, the NA3HL Facebook page and Twitter.
The 31 in 31 series will feature an in-depth look into all 31 teams in the NA3HL for the 2014-15 season, with a new team being highlighted daily, leading all the way up until the start of the regular season on Saturday, September 6th as eight NA3HL teams take to the ice on Opening Night.
31 in 31 goes in-depth into each NA3HL team and will include interviews with all 31 head coaches in the NA3HL, as they provide fans with their expectations and outlook for the 2014-15 season, including taking a look at their potential roster and their strengths as a team for the upcoming season.
It will also take a look back on the 2013-14 season and how each team fared and what they accomplished. Best of all, 31 in 31 will provide the fans of the NA3HL with an inside look at their favorite team and what to expect.
La Crosse Freeze
Head Coach: Ryan Egan
2013-14 Record: 42-4-2, 86 Points (1st, East Division) *as Flint Junior Generals
2013-14 Leading Scorer: Mark McGee (24 G, 19 A, 43 P, +31) *as Flint Junior Generals
Playoffs: Won East Division Finals, 2 games to none over Cleveland, Finished 2nd in 2014 NA3HL Silver Cup Championship Tournament, finished with a 2-1 record in the round-robin of the USA Hockey Tier III junior National Championships *as Flint Junior Generals
2014-15 Division: Central
First Regular Season Game: Sat. September 13th 7:00 pm vs. Peoria
Home Opener: Sat. September 13th 7:00 pm vs. Peoria
With a 42-4-2 record, the Flint Junior Generals ended up 1st in the East Division. They made a deep run in the playoffs taking the East Division title, and ended up taking home 2nd place in the NA3HL Silver Cup Championship and advanced to the USA Hockey Tier III junior Nationals, where they posted a 2-1 mark in the round-robin. Mark McGee led the team in scoring with 24 goals and 19 assists.
Last year the Flint Junior Generals had a very successful season. They are now under new ownership (the same as the NAHL's Coulee Region Chill) and have relocated to La Crosse, Wisconsin and will be known as the La Crosse Freeze.
"As an organization that purchased the Flint Junior Generals who took second in the league, we are happy with the acquisition and will strive for a similar result," said coach Ryan Egan.
La Crosse has a full rebuild on their hands as a new franchise with new staff and players. Being in a new city is no easy task but it looks like they have it well covered on all fronts.
"As a new franchise and new coaching staff our initial task was to get in touch with all of the veteran athletes and also to identify as many new athletes as possible that would be a good fit for our program," said Egan. "We also started the process of educating the La Crosse community about the addition of our NA3HL franchise and building relationships that will benefit our program and our athletes."
When Coach Egan was asked about his thoughts on the league now being at 31 teams and five divisions he said, "I am excited about being part of a league that has the footprint of the NA3HL. As the league has grown to 31 teams and will continue to grow I am happy about the opportunity it offers young men in the United States."
La Crosse has some strong selling points when it comes to brining players to their new location. "We have a number of things that we feel are appealing to our athletes to sell them on our program," said Egan. "First and foremost is the community of La Crosse, WI. U.S. News named La Crosse the 6th best place to live in the country in 2009. Another big selling point is our location offers a tremendous amount of exposure to both the NAHL and the NCAA with multiple teams at both levels very close to the La Crosse area. We also feel that our coaching staff provides a level of experience that separates us from other programs. Our proximity and relationship to the Coulee Region Chill (NAHL) has been a huge selling point as well."
"As a new organization we will strive to be the best we can be in all areas and provide the best experience possible for our athletes and our fans," continued Egan.
"This next season you will see a fairly young team from the La Crosse Freeze as we hope to develop our young players to give them every opportunity to play at a higher level as soon as possible," Egan said when speaking about the balance of advancing players vs. winning. "We also hope to develop and prepare our older players to play at the college level. We will fully commit to advancing our players and absolutely understand that in short term we may sacrifice some losses but we also understand that one players success can motivate and give an opportunity to another athlete within our organization."
With a new name, new staff, and new team, La Crosse still looks to dominate with its new place in the Central Division.
"We are excited about this inaugural season in La Crosse and have high expectations for all of our athletes," said Egan. "For us to be successful we will rely heavily on the leadership and experience from the veteran players that have joined us from last year's Junior Generals. We will also look for big things and consistency in our young goaltending. Ultimately, as a new staff and a new program we will look to prioritize creating a culture of relentless work ethic, accountability, and building a tradition of success within the NA3HL."
Next up in the 31 in 31 series: Metro Jets, August 20th