31 in 31 Series: Nashville Jr. Predators
August 22, 2014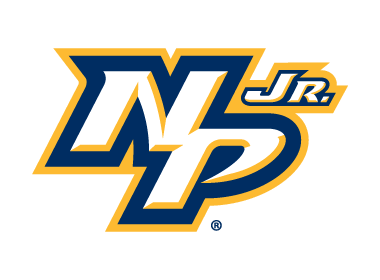 The North American 3 Hockey League (NA3HL) is pleased to continue their season preview series, '31 teams in 31 days' exclusively on na3hl.com, the NA3HL Facebook page and Twitter.
The 31 in 31 series will feature an in-depth look into all 31 teams in the NA3HL for the 2014-15 season, with a new team being highlighted daily, leading all the way up until the start of the regular season on Saturday, September 6th as eight NA3HL teams take to the ice on Opening Night.
31 in 31 goes in-depth into each NA3HL team and will include interviews with all 31 head coaches in the NA3HL, as they provide fans with their expectations and outlook for the 2014-15 season, including taking a look at their potential roster and their strengths as a team for the upcoming season.
It will also take a look back on the 2013-14 season and how each team fared and what they accomplished. Best of all, 31 in 31 will provide the fans of the NA3HL with an inside look at their favorite team and what to expect.
Nashville Jr. Predators
Head Coach: Karlis Zirnis
2013-14 Record: N/A
2013-14 Leading Scorer: N/A
Playoffs: N/A
2014-15 Division: South
First Regular Season Game: Fri. September 19th 7:05 pm at Topeka
Home Opener: Fri. October 3rd 7:00 pm vs. Sugar Land
The Nashville Jr. Predators are one of the newest additions to the North American 3 Hockey League playing in the South Division in the upcoming 2014-15 season. Leading the team is Head Coach Karlis Zirnis and General Manager JP Dumont. Tim McAllister will be President and Derrick Kent will be the Marketing Director.
"We are a brand new team this year, so we cannot comment on last year's success," said Kent. "I know we are striving for greatness here in Nashville. We have a great community filled with enthusiasm and excitement for the team."
Heading to Flint, Michigan for their main camp and creating a team from scratch was the main concern this summer for Nashville.
"One of the biggest tasks for us this past summer was organizing the Main Camp in Flint Michigan, said Kent. "Coach Karlis, JP Dumont, Tim McAllister, and myself worked very diligently on player recruitment to ensure that our first camp was a success. We are looking forward to hosting the main camp here in Nashville next year."
"We could not be more excited to be a part of such a great league, said Kent when asked about his thoughts on the league now being at 31 teams. "The NA3HL has grown so much over the past years, and has proven its stature in the hockey world. The chance for player advancement is phenomenal."
With a pro team in town, and the culture of Nashville, it makes it a very appealing place to play.
Nashville wants players to succeed and play at the next level.
"Honestly the NA3HL and playing hockey in Nashville sells itself," said Kent. "The main selling point for us would be the same as any other NA3HL team, we want these players to move up to the NAHL and College hockey. The best pat on the back we or any other organization can have is seeing our players move on and have a long successful hockey career."
Being a new team in the league, Nashville will have to go through a feeling out process when it comes to getting stronger to see what areas they will need to focus on and improve in.
"As the season gets going I am sure we will notice a few areas we will need to get stronger in, and make those adjustments as we go," said Kent. "As of now we are very confident that we will get the job done and come to the rink everyday to give it everything we have."
When it comes to the balance of advancing players vs. winning, Nashville's main goal is to advance players. "Winning for us, is seeing our players move on to further their hockey career," said Kent.
With a strong staff in place, Nashville will look to compete for a spot in the playoffs in their inaugural season with the NA3HL.
"Our outlook is extremely positive for this upcoming year. We are a brand new team to the league, so we know we have a lot to learn in the up coming months, but with the amazing group behind us led by our GM JP Dumont and head coach Karlis Zirnis, we expect nothing but an excellent season," said Kent.
Next up in the 31 in 31 series: North Iowa Bulls, August 23rd