31 in 31 Series: North Iowa Bulls
August 23, 2014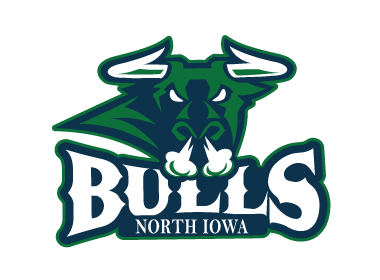 The North American 3 Hockey League (NA3HL) is pleased to continue their season preview series, '31 teams in 31 days' exclusively on na3hl.com, the NA3HL Facebook page and Twitter.
The 31 in 31 series will feature an in-depth look into all 31 teams in the NA3HL for the 2014-15 season, with a new team being highlighted daily, leading all the way up until the start of the regular season on Saturday, September 6th as eight NA3HL teams take to the ice on Opening Night.
31 in 31 goes in-depth into each NA3HL team and will include interviews with all 31 head coaches in the NA3HL, as they provide fans with their expectations and outlook for the 2014-15 season, including taking a look at their potential roster and their strengths as a team for the upcoming season.
It will also take a look back on the 2013-14 season and how each team fared and what they accomplished. Best of all, 31 in 31 will provide the fans of the NA3HL with an inside look at their favorite team and what to expect.
North Iowa Bulls
Head Coach: Todd Sanden
2013-14 Record: 45-3-0, 90 Points (1st, West Division)
2013-14 Leading Scorer: Matt Kroska (32 G, 90 A, 122 P, +107)
Playoffs: 2014 Regular Season Champions, 2014 NA3HL West Division Champions, 2014 NA3HL Silver Cup Champions, 2014 USA Hockey Tier III National Silver Medalist
2014-15 Division: West
First Regular Season Game: Sat. September 20th 7:00 pm at Twin City
Home Opener: Fri. October 24th 7:30 pm vs St. Louis
With a 45-3-0 record, the North Iowa Bulls ended up 1st in the West Division. They made a deep run in the playoffs winning the West Division and ultimately winning the 2014 Silver Cup Championship. Matt Kroska led the team in scoring and will continue his hockey career at St. Olaf (NCAA DIII) next season.
The North Iowa Bulls picked up a lot of accolades this year coming in as the 2014 USA Hockey Tier III National Silver Medalists.
"When you end up playing in the USA Hockey National Championship game you would think you would be satisfied with your teams results," said head coach Todd Sanden. "As a whole we were, but we were still left with the void of not accomplishing our final goal of winning another USA Hockey National title. Placing 11 players in NCAA opportunities and three in NAHL opportunities is something we are very proud of."
With the loss of multiple players to advancement, the focus for the Bulls this off-season will be to replace them with a specific type of player.
"We look for a certain type of player that is motivated to continue his hockey career whether it be at the NAHL level or NCAA and ACHA D1 level," said Sanden. "This player motivation has been the cornerstone of our program. Our success has been directly related to the caliber of players and individuals who have played here."
"31 teams competing in the NA3HL has brought some challenges that are unique to a league this size," said Sanden when asked about his thoughts on the league now being at 31 teams. "Recruiting has been one noticeable challenge in the regards that going from 21 to 31 teams has narrowed the opportunity and forced earlier commitments from teams to players. The NA3HL has proven to be a National contender in it's brief existence and it is our goal to help continue that trend. There does seem to be the trend of the NA3HL capitalizing on opportunities in strong junior hockey markets which should add brand strength to the NA3HL which I feel is a definite positive."
North Iowa is all about opportunity and has a large amount of credentials to back that up.
"We have placed 36 players in three years at the NAHL, NCAA D1 and D3, and ACHA D1 levels and played in back to back USA Hockey National Championship games," said Sanden. "Another opportunity unique to North Iowa is the crowds that gather at the North Iowa Ice Arena and Events Center. Players will enjoy the atmosphere of playing in front of a packed barn every night. With just under a 1000 fans per game average in 2013-14 look for that energy to help motivate the Bulls."
"With a younger group of players this year, our compete level will have to be the key every night," said Sanden when speaking about the areas he would like to see this years team get stronger in.
"The NA3HL West Division is a very tough division with great coaches and ownership groups who are committed to striving towards being the best in the NA3HL," continued Sanden. "We will need to be very responsible and work hard to defend our D-zone. In the offensive zone we need to focus on capitalizing on our scoring chances. It will be about the details and personal commitment for North Iowa this year."
Most would say the balance between advancing players and winning seem to be directly correlated.
"The more you win the more players advance and vice versa, said Sanden. "The objective of North Iowa and most NA3HL teams is to provide an environment that players can grow physically, emotionally, and in their skill set to further the players opportunities in the game. Whether it be moving a player up to the NAHL during the season or inking an NCAA or ACHA commitment at the end of a season it is very satisfying to see players move on."
With 7 returning players, North Iowa has a core to help bring the incoming players along and help get them up to speed. Returning this season will be: Jordan Moran(G), Sam Naegele(D), Joe Kleven(D), Logan Murphy(F), Cameron Brown(F), Dylan Zins(F), and Trey Gardner(F).
"Your returning players provide the leadership and help set the tone for work ethic and overall expectations," said Sanden. "North Iowa will benefit from having returners at all positions. We have some very talented incoming players who we will be leaning on to contribute and continue what previous North Iowa Bulls teams have accomplished."
Next up in the 31 in 31 series: Peoria Mustangs, August 24th