31 in 31 Series: Pittsburgh Vengeance
August 25, 2014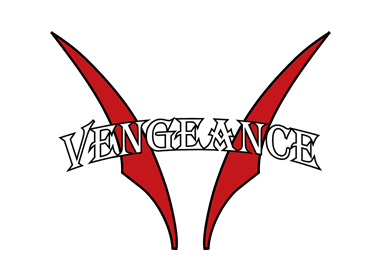 The North American 3 Hockey League (NA3HL) is pleased to continue their season preview series, '31 teams in 31 days' exclusively on na3hl.com, the NA3HL Facebook page and Twitter.
The 31 in 31 series will feature an in-depth look into all 31 teams in the NA3HL for the 2014-15 season, with a new team being highlighted daily, leading all the way up until the start of the regular season on Saturday, September 6th as eight NA3HL teams take to the ice on Opening Night.
31 in 31 goes in-depth into each NA3HL team and will include interviews with all 31 head coaches in the NA3HL, as they provide fans with their expectations and outlook for the 2014-15 season, including taking a look at their potential roster and their strengths as a team for the upcoming season.
It will also take a look back on the 2013-14 season and how each team fared and what they accomplished. Best of all, 31 in 31 will provide the fans of the NA3HL with an inside look at their favorite team and what to expect.
Pittsburgh Vengeance
Head Coach: Dave Dorsey
2013-14 Record: 25-15-8, 58 Points (3rd, East Division)
2013-14 Leading Scorer: Tom Diffendal (17 G, 32 A, 49 P, +11)
Playoffs: Eliminated by the Cleveland Jr. Lumberjacks in the East Division Semi Finals, 2 games to 0
2014-15 Division: East
First Regular Season Game: Sat. September 6th 5:00 pm at Southern Tier Xpress
Home Opener: Sun. September 7th 11:40 am vs Southern Tier Xpress
With a 25-15-8 record, the Pittsburgh Vengeance ended up 3rd in the East Division during the regular season earning them a spot in the playoffs but was eliminated by Cleveland in the Division Semi Finals, 2 games to 0. Tom Diffendal led the team in scoring with 17 goals and 32 assists.
"I was not pleased with last year's results because we didn't play every night like a hockey team should," said head coach Dave Dorsey.
The Vengeance did however move kids on to the NAHL with some tenders and this summer they are looking to add more depth to the squad.
"We needed to add depth to create competition for ice time amongst the players," said Dorsey.
Two of the players that were tendered were Cody Black and Gavin Cummings. Cody Black has signed an NAHL tender with the Johnstown Tomahawks.
Black, 19, is a native of Wexford, Pennsylvania and finished 2nd on the Vengeance this past year in scoring. In 48 games played, Black had 39 points, which included 19 goals and 20 assists. He also had one point in two playoff games. Black also played on Team East at the 2014 NA3HL Top Prospects Tournament in Troy, Michigan where he had two points in three games.
Gavin Cummings has signed an NAHL tender with the Rio Grande Valley Killer Bees. Cummings, 17, is a native of Williamsville, New York, and just completed his second season with the Vengeance organization. He ranked 4th among Vengeance defensemen in scoring this season with 20 points in 48 games, which included five goals and 15 assists. He also had one point in two playoff games.
"It's great for the league to expand the foot print but the downside it makes recruiting tougher," said Dave Dorsey in regards to the leagues expansion to 31 teams and 5 divisions this season.
Playing for the Vengeance means putting in the work and you will succeed and move up to higher levels of hockey.
"The only thing we "sell" is that you will improve as a hockey player and teammate if you put the work in on and off the ice," said coach Dorsey.
Coaching the players up and making them better equals winning. "We need to build up our young player base to develop them for the next level," continued Dorsey.
With a young group mixed with several key-returning vets, it is important that the older guys show the young guys the right way to play.
"We are just hoping to compete for a spot in the playoffs," said Dorsey.
Next up in the 31 in 31 series: Point Mallard Ducks, August 26th