31 in 31 Series: Sugar Land Imperials
August 29, 2014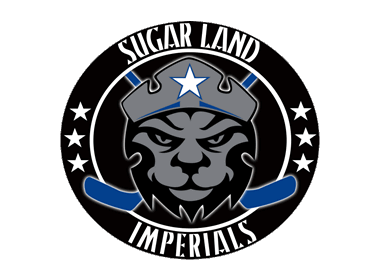 The North American 3 Hockey League (NA3HL) is pleased to continue their season preview series, '31 teams in 31 days' exclusively on na3hl.com, the NA3HL Facebook page and Twitter.
The 31 in 31 series will feature an in-depth look into all 31 teams in the NA3HL for the 2014-15 season, with a new team being highlighted daily, leading all the way up until the start of the regular season on Saturday, September 6th as eight NA3HL teams take to the ice on Opening Night.
31 in 31 goes in-depth into each NA3HL team and will include interviews with all 31 head coaches in the NA3HL, as they provide fans with their expectations and outlook for the 2014-15 season, including taking a look at their potential roster and their strengths as a team for the upcoming season.
It will also take a look back on the 2013-14 season and how each team fared and what they accomplished. Best of all, 31 in 31 will provide the fans of the NA3HL with an inside look at their favorite team and what to expect.
Sugar Land Imperials
Head Coach: Jarod Palmer
2013-14 Record: 9-28-3 (3rd, South Division)
2013-14 Leading Scorer: Yves Bader (23 G, 21 A, 44 P, -17)
Playoffs: Eliminated in the South Division Semi-Finals by the Dallas Jr. Stars, 2 Games to 0
2014-15 Division: South
First Regular Season Game: Sat. September 12th 7:15 pm at Texas
Home Opener: Sat. September 20th 7:00 pm vs. Point Mallard
With a 9-28-3 record, the Sugar Land Imperials ended up 3rd in the South Division. In the playoffs they were eliminated by the Dallas Jr. Stars in the Division Semi Finals, 2 games to 0. Yves Bader led the team in scoring with 23 goals and 21 assists.
Being new to the league always has its challenges. The Imperials hung in there and are back for a second season in the newly expanded South Division.
"We survived a challenging year and are looking forward to building on the foundation we set in place," said Head Coach Jarod Palmer.
This summer the Imperials staff was in search of new talent that fit their organizational goals.
"Finding the right players who possess potential and positive, coachable attitudes was not easy, but we are happy with the level of character in the locker room today," said Palmer.
"The more teams in our league, the more national exposure players will get," said Palmer in regards to the league now being at 31 teams and 5 divisions. "Without a doubt, adding more teams helped our organization recruit players who want to challenge themselves and compete at a high level."
Hockey in the south is growing at an extreme rate. The Imperials as an organization want to develop players not only for the next level, but also as an individual and that is their main goal when trying to bring kids into their program.
"As an organization in the NA3HL, we are here to develop talented hockey players and quality young men," said Palmer. "Proper development teaches players how to compete and overcome challenges which includes, but is not limited to, teaching players how to become champions. In our organization, development comes first and winning is a result of proper development. This is our mission. How we accomplish this is mission is what I tell players when I recruit them."
Operating an organization with a limited number of staff, the Imperials look to improve their strength and keep the communication and efficiency high.
"Efficiency and communication are the biggest keys to our on ice success and as a result, is our biggest challenge," said Palmer.
"Advancing players is always the most important goal as we are a developmental league," said Palmer when asked about his thoughts on advancing players vs. winning. "Winning comes second. We will never hinder someone from getting the chance to play at the next level, no matter what the cost."
The Sugar Land Imperials are looking to build on last season's success as a new team. With a few solid players returning and new recruits coming in, they should be a good contender for a playoff spot in the newly reformed South Division.
"We have a few players that had the opportunity to play in Canada but decided to stay and try to make a run for an NAHL spot," said Palmer. "James Ryan is one of our top recruits offensively. We have a strong d-core all of which have the drive to play at the next level and Frank Muscarella is our top defensive recruit."
Next up in the 31 in 31 series: Texas Jr. Brahmas, August 30th