31 in 31 Series: Texas Jr. Brahmas
August 30, 2014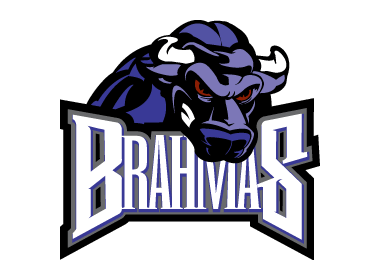 The North American 3 Hockey League (NA3HL) is pleased to continue their season preview series, '31 teams in 31 days' exclusively on na3hl.com, the NA3HL Facebook page and Twitter.
The 31 in 31 series will feature an in-depth look into all 31 teams in the NA3HL for the 2014-15 season, with a new team being highlighted daily, leading all the way up until the start of the regular season on Saturday, September 6th as eight NA3HL teams take to the ice on Opening Night.
31 in 31 goes in-depth into each NA3HL team and will include interviews with all 31 head coaches in the NA3HL, as they provide fans with their expectations and outlook for the 2014-15 season, including taking a look at their potential roster and their strengths as a team for the upcoming season.
It will also take a look back on the 2013-14 season and how each team fared and what they accomplished. Best of all, 31 in 31 will provide the fans of the NA3HL with an inside look at their favorite team and what to expect.
Texas Jr. Brahmas
Head Coach: Al Rooney
2013-14 Record: 26-17-3-0 (3rd, Midwest Division, *WSHL)
2013-14 Leading Scorer: Landyn Howze (21 G, 29 A, 50 P)
Playoffs: Finished 2nd in the Midwest Division, *WSHL
2014-15 Division: South
First Regular Season Game: Fri. September 12th 7:15 pm vs Sugar Land
Home Opener: Fri. September 12th 7:15 pm vs Sugar Land
With a 26-17-3-0 record, the Texas Brahmas ended up 3rd in the Midwest Division during regular season play in the WSHL. They made a deep run in the playoffs and ended up taking home 2nd place in the Midwest Division. Landyn Howze led the team in scoring with 21 goals and 29 assists.
Being a new addition to the NA3HL, and with a new Head Coach in Al Rooney. They are looking to carry over last season's results and make it to the playoffs once again.
"This is my first season with the organization, and we are transferring in from the WSHL, so it's a tough comparison all around," said Rooney. "They qualified for the playoffs and we expect to do so again this season. That's always the minimum expectation as far as team goals go each season."
The biggest task for the Brahmas will be the transition, not only with the new Coaching Staff, but switching the team into the NA3HL, getting up to speed with the new format, rules, regulations and such from last seasons league.
"The old team played in a non-USA Hockey affiliated league, so a lot of new things were coming our organizations way - while simultaneously trying to recruit a roster in addition to all of that," said Rooney. "But we are pleased thus far, and quite frankly, I love what I do so I don't consider it 'work' so to speak."
"I think it's a tremendous opportunity for all involved, both at the league level, as well as each team from Coaches on down to the players," said Rooney when asked about the league now being at 31 teams. "That being said, in order for it to work best, we have to have strong recruiting crops each year and provide those players opportunity to grow and develop both on and off the ice, and ultimately move them into the NAHL or direct to the college ranks."
When it comes to selling potential players on the Brahmas program, three words come to Coach Rooney's mind. "Development, Opportunity, and Movement," he said.
"It all boils down to those three things for Jr. aged players," said Rooney. "Hockey is a unique sport in America still for players of this age, and especially down south. The game is growing by leaps and bounds, however you still have a lot of players (and their families) from these non-traditional markets trying to navigate thru the process of what the right path is for themselves both athletically as well as academically."
"The facilities and our organization basically sell themselves to a certain degree, as well as the opportunity within our organizational structure to move up to our Lone Star Brahmas NAHL team," Rooney continued.
With the Brahmas having a new coach in place and in a new league they will have to feel out the areas on which they need to get stronger in.
"I don't believe there is any particular area I can pinpoint as wanting to be stronger in really, said Rooney. "Like most teams, we are always on the lookout for ways to make the team or roster better, it's a matter of laying down a solid foundation this season and building from there."
"As I always tell my players and parents during the recruiting process, winning is a by-product of what we do and are focused on - which is player development," said Rooney when speaking about advancing players vs. winning. "The Tier III level in my eyes can be about nothing else BUT development of players and advancement. Winning helps, and also makes it more fun for everyone, however, if a programs main focus is to just win games and hold players back from advancement for the sake of winning a few more games each season, then I think its not only a detriment to the player but also to the program in the long run.
The Brahmas outlook this season is to try and develop and move players towards opportunities at the next level.
"We want to compete and win as many games as we can," said Rooney. "I always say to my players that I will never demand results, but I can demand effort, responsibility, accountability and teamwork. If those ingredients are in place and taken care of, then the winning usually takes care of itself. With me coming on board with the team in my first year here, there are all these new faces for me this year, so a lot of unknowns are there for both myself and the players to adjust to. I'm quite confident that this will be a playoff team and we will make some noise and turn some heads this season."
Next up in the 31 in 31 series: Toledo Cherokee, August 31st