31 in 31 Series: Toledo Cherokee
August 31, 2014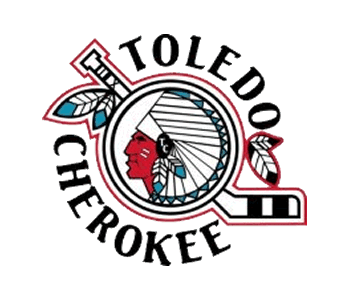 The North American 3 Hockey League (NA3HL) is pleased to continue their season preview series, '31 teams in 31 days' exclusively on na3hl.com, the NA3HL Facebook page and Twitter.
The 31 in 31 series will feature an in-depth look into all 31 teams in the NA3HL for the 2014-15 season, with a new team being highlighted daily, leading all the way up until the start of the regular season on Saturday, September 6th as eight NA3HL teams take to the ice on Opening Night.
31 in 31 goes in-depth into each NA3HL team and will include interviews with all 31 head coaches in the NA3HL, as they provide fans with their expectations and outlook for the 2014-15 season, including taking a look at their potential roster and their strengths as a team for the upcoming season.
It will also take a look back on the 2013-14 season and how each team fared and what they accomplished. Best of all, 31 in 31 will provide the fans of the NA3HL with an inside look at their favorite team and what to expect.
Toledo Cherokee
Head Coach: Kenny Miller
2013-14 Record: 20-22-6 (5th, East Division)
2013-14 Leading Scorer: Tyler Zalecki (21 G, 22 A, 43 P, -1)
Playoffs: Did not Advance
2014-15 Division: East
First Regular Season Game: Sat. September 6th 7:00 pm at Cincinnati
Home Opener: Sat. September 13th 8:30 pm vs Metro
With a 20-22-6 record, the Toledo Cherokee ended up 5th in the East Division during the regular season just missing the playoffs by one spot. Tyler Zalecki led the team in scoring with 21 goals and 22 assists.
Unfortunately last year the Toledo Cherokee just missed out on a spot in the playoffs.
"No," said head coach Kenny Miller when asked if he was happy with last season. "We started out really well, but finished poorly down the stretch felt like we could have been better at times and as a group this year we will get back to the winning ways this organization has been over the last twenty years or so."
Getting some key strong players for next year is on the agenda this summer for the Cherokee.
"Recruiting at this level is tough because you have so many Tier III teams out there now so you really have to work at it and use your contacts to get the right kids for your program," said Miller.
"I feel like we have recruited some really good players that will not only help make us a better team but those players should advance after playing a season in the NA3HL," he continued.
"I'm ok with it," said Miller when asked about his thoughts on the league now being at 31 teams and 5 divisions. "If other leagues are looking to join the NA3HL it tells me we have a good thing going here and our league is headed in the right direction."
The Toledo Cherokee have been around for a long time and have a solid reputation behind them. Players who want to grown in their hockey careers and continue on to play a higher level of hockey would be going to the right place in Toledo.
"This organization has set a high standard on how we treat our players, with having a coaching background at the Tier II level we try to treat our players the same as we would if they were up there," said Miller. "This team has been around for a long time and its reputation has been good and we continue to work at it to make sure it stays that way."
When Miller was asked what areas he would like to see his team get stronger in, the answer was simple.
"We need to score more," said Miller. "Last season I think we were in the top five in goals against and the bottom five in goals for, we feel like with the guys we got coming in we should get more scoring this season."
"I'm a firm believer that if your club wins it is easier for our players to move up the ranks," said Miller in regards to advancing his players to the next level vs. winning. "Tier I and II guys are looking for good character kids that come from a winning program and that's what we want to get back to here in Toledo. I would be more than happy to send a kid up mid season if it means he will get a chance to play at a higher level."
For the 2014-15 season the Toledo Cherokee are looking to get back into the playoff mix after missing the playoffs last year by just one spot. Returning players this season will include; Forwards, Tyler Zalecki, Brody Duncan, Aaron Roschinsky and Austin Turner. They should help carry the load offensively and on the back end, team Captain David Bogart, Kyler Omey and a group of new young defense should be sound in our end. Aaron Callan will return in goal.
Next up in the 31 in 31 series: Topeka Capitals, September 1st