31 in 31 Series: Topeka Capitals
September 1, 2014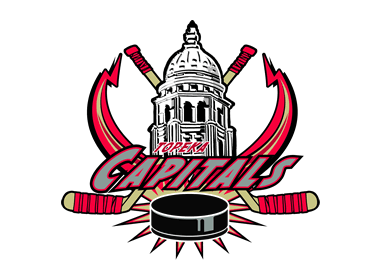 The North American 3 Hockey League (NA3HL) is pleased to continue their season preview series, '31 teams in 31 days' exclusively on na3hl.com, the NA3HL Facebook page and Twitter.
The 31 in 31 series will feature an in-depth look into all 31 teams in the NA3HL for the 2014-15 season, with a new team being highlighted daily, leading all the way up until the start of the regular season on Saturday, September 6th as eight NA3HL teams take to the ice on Opening Night.
31 in 31 goes in-depth into each NA3HL team and will include interviews with all 31 head coaches in the NA3HL, as they provide fans with their expectations and outlook for the 2014-15 season, including taking a look at their potential roster and their strengths as a team for the upcoming season.
It will also take a look back on the 2013-14 season and how each team fared and what they accomplished. Best of all, 31 in 31 will provide the fans of the NA3HL with an inside look at their favorite team and what to expect.
Topeka Capitals
Head Coach: Anthony Bohn
2013-14 Record: 33-11-1, 67 Points (1st, South Division)
2013-14 Leading Scorer: Hardijs Kupaks (33 G, 39 A, 72 P, +30)
Playoffs: Eliminated by the Dallas Jr. Stars in the South Division Finals, 2 games to 1
2014-15 Division: South
First Regular Season Game: Fri. September 19th 7:05 pm vs. Nashville
Home Opener: Fri. September 19th 7:05 pm vs. Nashville
With a 33-11-1 record, the Topeka Capitals ended up 1st in the South Division. They made a deep run in the playoffs but were eliminated by Dallas in the Division Finals, 2 games to 1. Hardijs Kupaks led the team in scoring with 33 goals and 39 assists. He has also committed to play for Aurora University (NCAA DIII).
With a very successful inaugural season in 2013-14, the Topeka Capitals look to continue their success again in the 2014-15 season.
"After year one of our franchise, we are happy with the direction our program is heading and hope to carry that momentum into year two," said Head Coach Anthony Bohn.
This summer, the Capitals will look to replace some players that have moved on to the next level of hockey. Some players that have moved on are: Jude Hull (St. Olaf, NCAA DIII), Connor Nicholas (Saint Mary's, NCAA DIII), and Tommy Malkmus (Finlandia, NCAA DIII).
The Capitals had two players tendered as well in Yu Hikosaka and Blake Busch, both to the Topeka RoadRunners.
"An important task for us this past summer, was finding the right players for our program," said Bohn. "We targeted players that are serious athletes striving to get to the next level, and make an impact."
Coach Bohn is pleased with the progress of the NA3HL, with its recent expansion to 31 teams and 5 divisions.
"It's nice to see the NA3HL foot print growing and it providing players from all over to be part of high level programs and under the NAHL umbrella."
With the success of last season, the Capitals don't have too much they need to get stronger in but they are always looking to improve and grow as a team.
"We believe everyone is always looking to upgrade and we are no different, we hope to put together a team that competes hard every night," said Bohn.
"We introduce players to our develop structure, with us staying strong to our roots in Topeka, its all about promoting players to the next level and sticking there," said Bohn when it comes to advancing players vs. winning. "We believe with our on-ice and off-ice process we can help develop the player and person for the higher levels."
With a Strong 1st season in the NA3HL, the Capitals look to continue on that success and continue to develop players for the next level.
"We are looking forward to the season to get under way, priorities for us is improving the players in our program and competing every night," said Bohn.
Next up in the 31 in 31 series: Twin City Steel, September 2nd