31 in 31 Series: Twin City Steel
September 2, 2014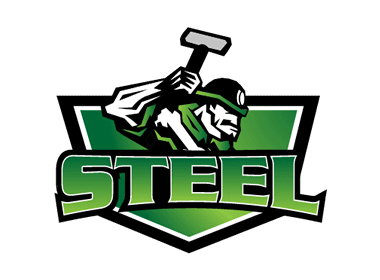 The North American 3 Hockey League (NA3HL) is pleased to continue their season preview series, '31 teams in 31 days' exclusively on na3hl.com, the NA3HL Facebook page and Twitter.
The 31 in 31 series will feature an in-depth look into all 31 teams in the NA3HL for the 2014-15 season, with a new team being highlighted daily, leading all the way up until the start of the regular season on Saturday, September 6th as eight NA3HL teams take to the ice on Opening Night.
31 in 31 goes in-depth into each NA3HL team and will include interviews with all 31 head coaches in the NA3HL, as they provide fans with their expectations and outlook for the 2014-15 season, including taking a look at their potential roster and their strengths as a team for the upcoming season.
It will also take a look back on the 2013-14 season and how each team fared and what they accomplished. Best of all, 31 in 31 will provide the fans of the NA3HL with an inside look at their favorite team and what to expect.
Twin City Steel
Head Coach: Barry Nelson
2013-14 Record: 22-20-6, 50 Points (4th, West Division)
2013-14 Leading Scorer: Jace Childs (45 G, 58 A, 103 P, +33)
Playoffs: Eliminated in the West Division Semi-Finals by North Iowa, 2 Games to 0
2014-15 Division: West
First Regular Season Game: Fri. September 19th 7:00 PM vs. Minnesota
Home Opener: Fri. September 19th 7:00 PM vs. Minnesota
With a 22-20-6 record, the Twin City Steel ended up 4th in the West Division. In the playoffs, they were eliminated by the North Iowa Bulls in the Division Semi Finals, 2 games to 0. Jace Childs led the team in scoring with 45 goals and 58 assists.
"After a very tough start to the season we battled back to get to .500 and into the playoffs, said team General Manager Bryant Black. "I think the best part of the season is what we learned for this season and how we can build off our mistakes. In addition we made a coaching change midway through the season, which really got the team on the right path."
This summer, the Twin City Steel acquired a new facility and made its move.
"Although we are only moving a couple miles away, the new facility will give us an opportunity to develop our players and really feel at home and comfortable with the people around us," said Black.
"I think it is great that the brand of the NA3HL is continuing to expand nationwide," said Black when asked about his thoughts on the league now being at 31 teams. "With the success of teams like North Iowa and Flint last season it really shows the strength of the league."
Being in Minnesota could be a sell in itself for the Twin City Steel, but now being in a new arena and close to many colleges, it is a good place for kids who want to be noticed at the next level.
"The goal of our organization is to get them into college," said Black. "One of the best things about the Steel is our location, not only are we in the state of hockey, but we have over 10 colleges within 100 miles of our arena as well as several NAHL teams nearby."
"There are constantly scouts at our games and it really is great for the program," he continued.
When it comes to getting stronger, the Steel is looking to balance the workload out amongst several players instead of relying on one single strong player.
"I think one of the biggest things we could work on is our balance as a team scoring," said Black. "Last year we had Jace Childs up over 100 points, and the next closest was half of that. Having a more balanced attack will help us win more games and win some of those close games."
"In any sports organization you want to win, it helps attract top end players and brings more opportunities for advancement with talented players around," said Black when speaking about the balance of advancing players vs. winning. "Coach Nelson tells nearly every player that walks through the door for the Steel, is that if we aren't doing everything we can to get you to the next level then we have failed. It is a league about development and creating opportunities, which is more important than winning."
The Steel is looking to have a strong regular season and make it back to the playoffs.
"We are very excited for this upcoming season, said Black. "We return some very strong defenseman to the blue line as well as some very key additions in Lance Carney who played with Coulee Region last season. Up front we are not returning any players, but have top end talent in Kyle Wagner, Jordan Pitlick and several others should help us reach our goals. In net we are as strong as ever, all in all it should be a great season."
Next up in the 31 in 31 series: West Michigan Wolves, September 3rd