31 in 31 Series: West Michigan Wolves
September 3, 2014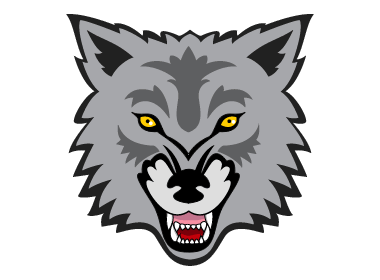 The North American 3 Hockey League (NA3HL) is pleased to continue their season preview series, '31 teams in 31 days' exclusively on na3hl.com, the NA3HL Facebook page and Twitter.
The 31 in 31 series will feature an in-depth look into all 31 teams in the NA3HL for the 2014-15 season, with a new team being highlighted daily, leading all the way up until the start of the regular season on Saturday, September 6th as eight NA3HL teams take to the ice on Opening Night.
31 in 31 goes in-depth into each NA3HL team and will include interviews with all 31 head coaches in the NA3HL, as they provide fans with their expectations and outlook for the 2014-15 season, including taking a look at their potential roster and their strengths as a team for the upcoming season.
It will also take a look back on the 2013-14 season and how each team fared and what they accomplished. Best of all, 31 in 31 will provide the fans of the NA3HL with an inside look at their favorite team and what to expect.
West Michigan Wolves
Head Coach: Marc Fakler
2013-14 Record: 1-47-0, 2 Points (6th place, Central Division) *as Battle Creek Revolution
2013-14 Leading Scorer: Michael Schmitt (8 G, 7 A, 15 P, -60) *as Battle Creek Revolution
Playoffs: Did not Advance
2014-15 Division: Central
First Regular Season Game: Sun. September 7th 11:50 AM at Metro
Home Opener: Fri. September 12th 7:00 PM vs Wisconsin
Last year, the Battle Creek Revolution unfortunately had a below average season. They are now under new ownership and have a new, experienced head coach and will be known as the West Michigan Wolves.
Marc Fakler has taken the reins as General Manager and Head Coach of the West Michigan Wolves for the 2014-15 season. He will be in charge of all hockey operations and serve as a governor on behalf of the club on the NA3HL's Board of Governors.
Fakler has a strong familiarity with junior hockey in West Michigan as he most recently led the Kalamazoo Jr. K-Wings (NAHL) as General Manager/Head Coach from 2010-2013. "I enjoy working with players to prepare them for the next level of play. The NA3HL provides a great training ground for player development and I look forward to putting my personal stamp on this program," stated Fakler.
In his first season he impressively built the roster of the expansion Jr. K-Wings that finished with a regular season record of 37-19-4, one point out of first place in the NAHL's North Division in 2011-12. Under his guidance the Jr. K-Wings soared to a regular season record of 72-38-10 over its only two seasons. Both seasons the team advanced in the NAHL playoffs and 22 players earned opportunities at NCAA Division I and III collegiate hockey programs. For his efforts, he was selected to coach at the NAHL Top Prospects tournament in both 2012 and 2013.
"This coming year is a fresh start for the NA3HL in West Michigan and we look forward to building a successful program," said Head Coach Marc Fakler.
This summer West Michigan has gone through a complete overhaul to build up a new roster.
"We have done a lot of work to bring in talented players that also have good character and a strong desire to advance and improve on a daily basis," said Fakler. "In getting this team going it has been much like the time before the season of building the expansion Kalamazoo Jr. K-Wings in the NAHL. There's a lot of work to build a foundation of support for our players so that they can have a good experience and positive season."
"The NA3HL is a strong product at the Tier 3 level and its continued growth is a natural progression of the league's success," said Fakler when asked about his thoughts on the league now being at 31 teams and 5 divisions.
Coach Fakler has an extensive resume with a strong background in player development. Along with the new staff, West Michigan should be a very appealing place for players to come that want to move on to higher levels of hockey.
"I've been fortunate to coach at the NCAA Division I level and at the NAHL level, which are levels that players aspire to reach, said Fakler. "Our Assistant G.M./ Associate Coach Matt Staehely worked with me in the NAHL in Kalamazoo and played NCAA Division III hockey after playing in both the NAHL and USHL. We have a staff with experience in achieving success while also developing and advancing players to the next level."
"The goal at this level is to develop opportunities for players'," said Fakler when it comes to advancing players vs. winning. "If you do what is in the best interest of each individual player to help him achieve success, the team will get stronger. The better the team does as a whole usually leads to more opportunities for each individual player."
With the new season just a few days away, the West Michigan Wolves are looking to be a strong competitor in the Central Division in their inaugural season with the NA3HL.
"Being a new team, our largest priority is to find our team identity and create chemistry within our roster," said Fakler. "Our staff has set a standard for our players to expect success. We are looking forward to a competitive season in a very strong division. We will be looking to the veteran players we have acquired from within the NA3HL and other leagues to provide leadership."
Next up in the 31 in 31 series: Wisconsin Whalers, September 4th