31 in 31 Series: Wisconsin Whalers
September 4, 2014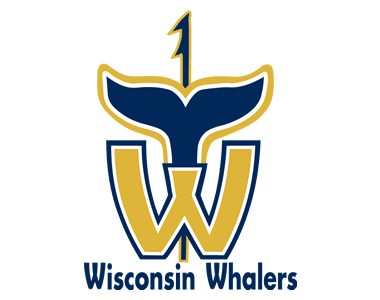 The North American 3 Hockey League (NA3HL) is pleased to continue their season preview series, '31 teams in 31 days' exclusively on na3hl.com, the NA3HL Facebook page and Twitter.
The 31 in 31 series will feature an in-depth look into all 31 teams in the NA3HL for the 2014-15 season, with a new team being highlighted daily, leading all the way up until the start of the regular season on Saturday, September 6th as eight NA3HL teams take to the ice on Opening Night.
31 in 31 goes in-depth into each NA3HL team and will include interviews with all 31 head coaches in the NA3HL, as they provide fans with their expectations and outlook for the 2014-15 season, including taking a look at their potential roster and their strengths as a team for the upcoming season.
It will also take a look back on the 2013-14 season and how each team fared and what they accomplished. Best of all, 31 in 31 will provide the fans of the NA3HL with an inside look at their favorite team and what to expect.
Wisconsin Whalers
Head Coach: Tom McDermott
2013-14 Record: 26-15-7, 59 Points (3rd, Central Division)
2013-14 Leading Scorer: Ryan Martin (37 G, 43 A, 80 P, +17)
Playoffs: Eliminated by St. Louis in the Central Division Semi-Finals, 2 games to 0
2014-15 Division: Central
First Regular Season Game: Fri. September 12th 7:00 PM at West Michigan
Home Opener: Sat. September 27th 7:00 PM vs La Crosse
With a 26-15-7 record, the Wisconsin Whalers ended up 3rd in the Central Division. They made go at the playoffs but were eliminated by St. Louis in the Division Semi Finals, 2 games to 0. Ryan Martin led the team in scoring with 37 goals and 43 assists.
"We were happy with last season, just not the way it ended," said Head Coach Tom McDermott.
The Wisconsin Whalers moved on many players to the college ranks this last season and I would like to highlight a few below.
Brett Gates, 20, spent this past season with the Whalers, his first competing in the NA3HL. The native of Middletown, Pennsylvania, appeared in 34 regular season games and recorded 23 points from the blue line. Of his five goals scored this season, two were game-winners. Gates will play for NCAA Division III St. John's outside of St. Could, Minnesota, who are members of the Minnesota Intercollegiate Athletic Conference (MIAC).
Zack Johnson, 20, a forward from Rochester, Minnesota appeared in 39 games with the Whalers this season. He had a strong showing with 26 goals and 45 assists for a total of 71 points. Previously he played in the NAHL with the Austin Bruins during the 2012-13 season and a short stent with Coulee Region during the 2013-14 season. He also did well in the 2014 NA3HL Top Prospects Tournament with five points. He will be continuing his hockey career at Iowa State (ACHA DI).
Easton Halbert, 19, a Bemidji, Minnesota native had a strong first season in the NA3HL. Playing in 48 games, he had 35 points on the season with nine goals, 26 assists and a +8 rating as a forward. He will continue his hockey career with Aurora University (NCAA DIII).
"We are very happy with the players we moved on to school," said McDermott.
The Whalers play in a very competitive Central Division and are looking to make it back to the playoffs in the 2014-15 season and go even deeper.
"We are looking at a good year, especially with our returners," said McDermott.
Dan Addie and Alex Anderson will return on defense and Nolan Kepler, Kaleb Morley, and Connor Morgan will return up front. Dave Volkmann will also return in net.
A few of the newcomers the Whalers have coming in are as follows: Evan Morse and Chris Johnson will be in net. Austin Wilk and Will Holton will be on defense.
And finally up front they are bringing in Peter Henderson, Joe Perrelle, Andrew Long, Tommy Hanson, Austin Lewis, Mike Tish, and Adam Schoenfeld.
Next up in the 31 in 31 series: Yellowstone Quake, September 5th