2014-15 NA3HL regular season gets underway Saturday
September 6, 2014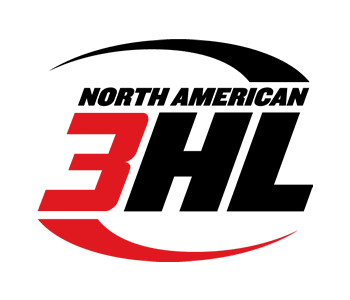 The fifth season of North American 3 Hockey League (NA3HL) hockey begins this weekend with the opening of the 2014-15 regular season.
The NA3HL opens the regular season continuing its tradition of serving as the best training ground of its kind in the country by providing the best exposure and developmental vehicles available for student-athletes at the Tier III junior level.
The 2014-15 regular season gets into full swing on Saturday, September 6th with four games. The Southern Tier Xpress have their inaugural NA3HL game as they host Pittsburgh. The Peoria Mustangs host the Chicago Jr. Bulldogs, the Cincinnati Swords host the Toledo Cherokee and the Metro Jets host the Cleveland Jr. Lumberjacks.
On Sunday, four more games are on the schedule as Pittsburgh hosts Southern Tier, Metro will host the newly named West Michigan Hounds, Cincinnati will host Toledo again and Peoria will finish their series with Chicago.
The NA3HL's North Iowa Bulls, who were crowned as the NA3HL's Silver Cup Champions last season, will open their title defense on September 20th in their quest for the third straight Championship.
Last season, a record number of players from the NA3HL were drafted and tendered in the NAHL and made commitments to the NCAA and ACHA.