Watch Now: NA3HL Plays of the Week, Sept. 22-28
October 1, 2014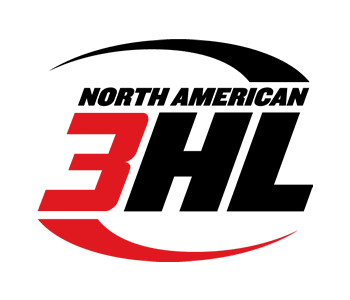 The North American 3 Hockey League (NA3HL) is pleased to continue an exciting new feature this season, seen exclusively on NA3HL.com.
The Plays of the Week can be viewed every week on the new NA3HL TV platform and features the top goals and saves of the week from NA3HL games played Monday-Sunday that respective week.
This week's edition is jam-packed full of some great goals from teams from all five of the divisions in the NA3HL.
Do you have a goal or a save that you would like to see in the NA3HL Plays of the Week? We want to hear from you! Email us your nominations and you could see them in next week's edition.
Featured in this week's edition is:
Blake Phenow - Granite City Lumberjacks
Cameron Birklid - Billings Bulls
Steven Farina - St. Louis Jr. Blues
Colin OConner - Topeka Capitals
Zach Swanson - Toledo Cherokee
Sam Maddox - St. Louis Jr. Blues
Trent Dillinger - Gillette Wild
Luke Sunde - Southern Tier Xpress
Andrew Kraska - Cincinnati Swords
Franky Melton - St. Louis Jr. Blues
Tanner Skaja - Granite City Lumberjacks
Gennadi Zabeline - Cincinnati Swords
Luke Grossman - Southern Tier Xpress
Dallas Marvin - Granite City Lumberjacks