Sugar Land raises over $7,000 for cancer awareness
October 16, 2014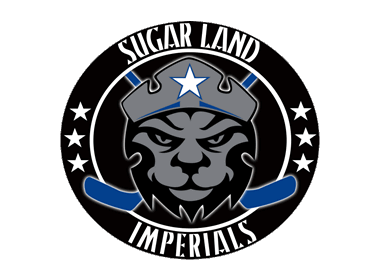 The Sugar Land Imperials promoted pink in the rink this past weekend Oct. 10th, 11th, and 12th to raise awareness of breast cancer and to donate to a great cause. The Imperials ordered customized pink jerseys that they wore for all three games along with pink socks and pink tape. The beneficiary for the pink in the rink promotion was TheRose.org.
The Rose is a non-profit organization consisting of board certified radiologists, specialized technical staff, two Mammography and Diagnostic Imaging Centers plus a fleet of Mobile Mammography vans. The Rose offers advanced breast cancer screening and diagnostic services including mammograms, ultrasounds, biopsies and access to treatment to more than 35,000 women annually. Since its launch in 1986, The Rose has served nearly 500,000 patients and is now the leading nonprofit breast health care organization in southeast Texas. To meet the needs of insured and uninsured women (and sometimes men) in the Houston area and surrounding counties, The Rose depends on revenue from paying customers, grants and donations.
The Imperials heard about The Rose and wanted to help those who were uninsured and support a great cause that normally women and men would not be able to get access to. The Imperials also invited breast cancer survivor Debra Wilkinson to drop the ceremonial puck on Saturday who is also the mother of on-ice official Chase Wilkinson. Marisol Guerro was also on hand for Sundays game who was helped by The Rose during her time of need 7 years ago when she was unable to pay for treatment. Today Marisol is in remission, Marisol dropped the ceremonial puck and enjoyed the game with her husband and two children.
During the weekend the fans were able to bid on the players pink jerseys which was held during the weekend games. At the end of the game on Sunday those who won their bids were invited on the ice and presented their game worn jersey by each player. The Imperials raised over $7,000 from the jersey auction and chuck-a-puck sales.
For more information and to donate to The Rose visit their website at TheRose.org. The Imperials also posted photos of the weekend on www.imperialshockey.com as well as facebook and twitter.