Capitals goalie Pelton gets call to NAHL
October 26, 2014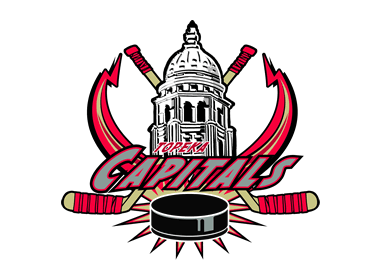 After three starts for the Capitals, goaltender Jacob Pelton has been called up to play for the Topeka RoadRunners. Pelton becomes the ninth Capital to advance out of the NA3HL.
"Jacob earned this opportunity," said head coach Anthony Bohn. "This is why the Capitals are here, first and foremost to move these players on."
Before succumbing to the buzz saw that was the Twin City Steel this past weekend, Pelton had put on a show in net. In his first start of the season, he saw 44 shots flung his way and saved every single one on his way to a shutout victory over the Dallas Junior Stars. The next day, Pelton allowed only one goal against the Junior Brahmas against 13 shots on net in helping the Caps to a 3-1 victory.
The presence of Pelton in Topeka was fortuitous for the RoadRunners who will be missing goaltender Matej Tomek who is overcoming an injury suffered during their last series. Pelton will be joining the team on their road trip to Texas which will see them play Corpus Christi and the Rio Grande Valley Killer Bees.